What About the Health of My Child While in a Wilderness Program?
Will my child be healthy while in a wilderness program?
Health, Nutrition, and Exercise Research
A major concern with wilderness therapy programming is balancing a healthy diet with the appropriate level of physical activity. Through research using body mass index (BMI) and body composition data RedCliff has been able to find a healthy balance of diet and exercise based off a student's individual physical needs. Using 10 years of BMI and body composition data on over 2000 participants RedCliff has been able to show that a health balance of diet and exercise can occur. RedCliff has found that:
Students at RedCliff Ascent move towards a healthy BMI and body composition, regardless of their initial BMI and body composition.
Underweight participants on average gain weight.
Males gain 7 lbs.
Females gain 9.4lbs.
Participants within the normal range of BMI stay about the same.
Males lose .7 lbs.
Females gain 2.6 lbs.
Overweight participants lose weight on average
Males lose 12.5 lbs.
Females lose 7 lbs.
Obese participants on average lose weight.
Males lose 37.7 lbs.
Females lose 30 lbs.
On average kids in wilderness therapy lose fat mass while gaining lean or muscle mass.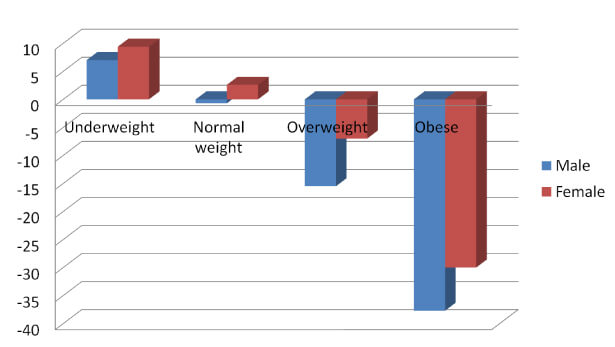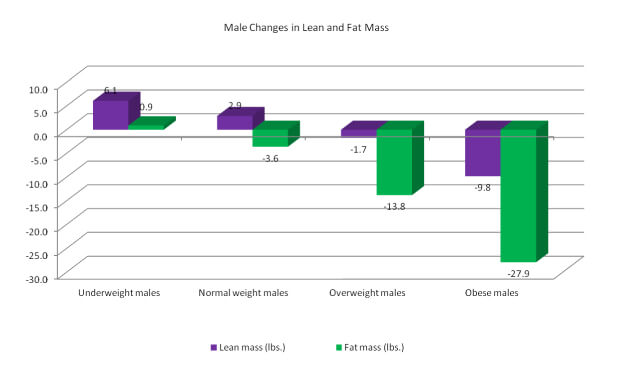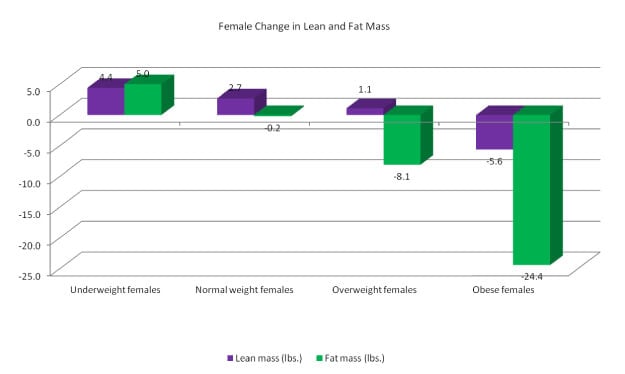 CONTINUE to part 5 of the research Series: "Constantly Improving our Wilderness Program – Current Research"
Contact Info
RedCliff Ascent is authorized under Federal law to enroll International students.
SEVIS I-20 approved
RedCliff Ascent is accredited by the Association for Experiential Education - AEE.