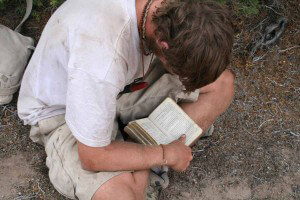 Academics
Troubled teens enrolled in RedCliff Ascent wilderness therapy may earn up to one half credit. These half credits could be in physical education, foods, interpersonal communication, health and fitness, English (elective credit only), and outdoor education. Academic oversight is administered by our sister program, Discovery Academy.
RedCliff Ascent is under the direction of the Utah State Office of Education. RedCliff Ascent students will receive an official academic transcript. This means they can earn credits through a nationally accredited institution.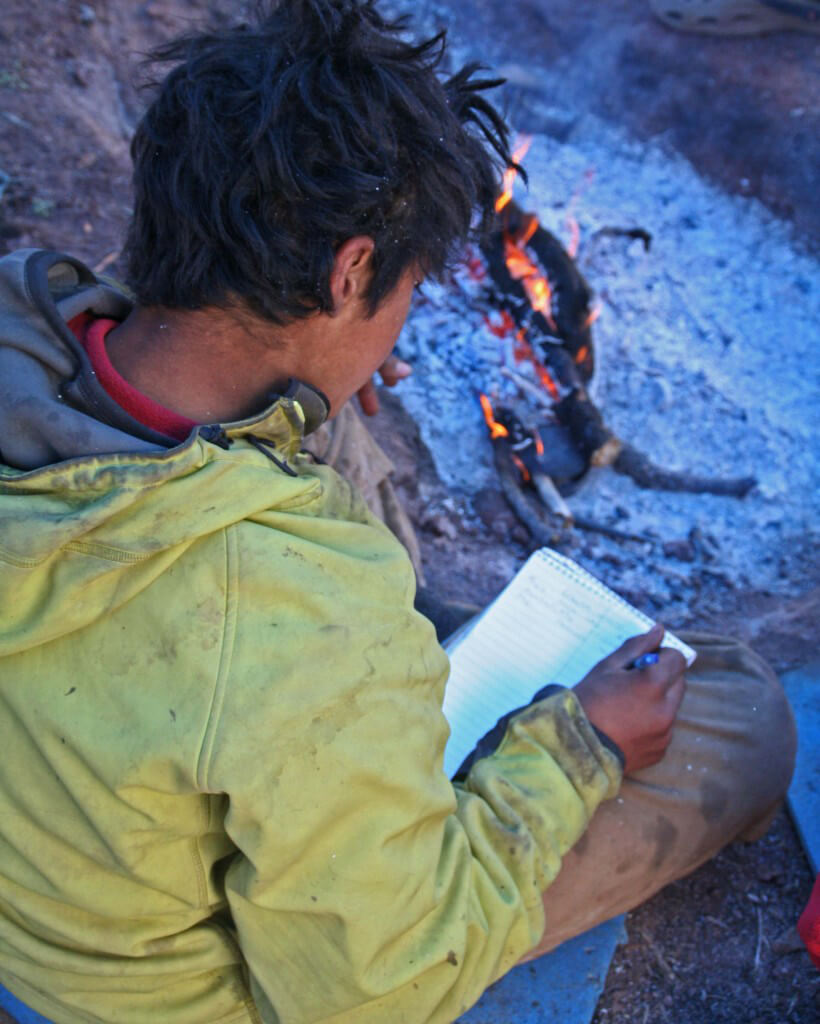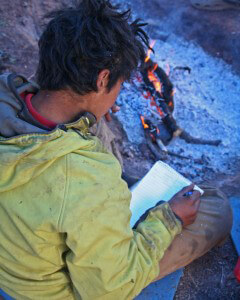 Students acquire credits at an individual pace. This pace is based on their level of involvement in the wilderness therapy program. The flexibility also provides more motive for teens working to achieve specific progress markers along their developmental journey.
Academic offerings are not the primary reason why families choose RedCliff Ascent wilderness therapy. However, the chance to earn school credit is an added value to teens and their parents. RedCliff students can typically earn as much as three credits in 60 days.
Prepare students to be healthy, engaged, productive learners and contributing members of their community
Regain Confidence In School
When it comes to a child's education failing grades or not attending class could mean the loss of dreams, ambitions, and opportunities. Expectations of college or other forms of advanced education begin to slip away. Parents see their teen wasting their talents and abilities. Every parent wishes that the teen could see themselves as the parent can.
Does any parent raise their child with the intent for them not to be independent? Or to not be able to care for themselves someday? Of course, they don't.
Treatment takes time, but in this case, it's not a loss of time.
Education Matters
RedCliff Ascent is prepared and equipped to continue your teenager's academic education while here. Credits earned are completely transferable. With privatized learning, teenagers at RedCliff not only gain self-esteem about who they are as human beings but also about their ability to learn and be good academic students.
We believe all of our students are highly capable. It is possible for a perfectly bright individual to feel out of sync in a traditional education system. The RedCliff program lends itself to complete customization. We will help your teen feel confident as a student. They will enjoy the learning process; maybe for the first time. In addition to this, we will provide the family with options to make sure academic learning can continue beyond the field for those students who need specific accommodations.
Success
Academics is a major part of a teenager's life. Often academic struggles are a contributor or at least impacted by a teenager's struggles. Teenagers at RedCliff continue to participate in schooling while they are at RedCliff Ascent. We strive not to disrupt this important part of a teen's life and development and furthermore believe that the wilderness can be a place where academic skills and competencies can be developed.

One of the distinguishing features of RedCliff is its view of success as positive engagement or re-engagement in academics during treatment and after graduation. After over two decades of treatment, we know we will be able to help a teenager overcome emotional and behavioral problems. We have seen thousands of teenagers become more fit and healthy; however, we believe success comes when a teenager is able to engage in a school setting and find success.

To achieve academic success during and after RedCliff we focus on the skills and competencies that underlie academic success. This often includes the ability to delay gratification. For some teenagers, they seek entertainment and excitement but struggle to find satisfaction in the mundane aspects of life, such as school and homework. RedCliff is designed to help teenagers develop skills to help them academically while at RedCliff and after.

—Steven M. DeMille, PhD, LCMHC