RedCliff Ascent provides a safe, evidence-based treatment environment for adolescents. They will be given the care and understanding they need to succeed. You can trust that you are providing them with the right therapeutic experience to help them heal and progress forward in life in a positive direction.
At RedCliff Ascent, therapy doesn't just take place in an office with a therapist. Instead, it is a constant thing. Every minute of every day here is meant to challenge and improve. Your teen could be building a fire, hiking in the high desert, or carving a spoon; regardless of what the activity is, they are learning how to grow and change.
Wilderness therapy is a process. Healing takes time and effort, but with the right tools and the right treatment plan, recovery is possible!
Add a header to begin generating the table of contents
How the Outdoors Helps Teens
RedCliff Ascent uses the backdrop of nature as our catalyst for the effective treatment of teens struggling with mental health and behavioral issues. Your teen will attend a program with a treatment approach that is centered around outdoor behavior health, and this is centered around the healing power of nature.
RedCliff Ascent believes that wilderness based therapy is best designed to:
Disrupt the unhealthy systems and behavior patterns that are causing the dysfunction and developmental delays.

Provide a deep understanding of the issues causing the dysfunction.

Help your teen build strong relationships by means of group activities that require teamwork and cooperation.

Participate in individual, group, and family therapy sessions.

Re-engage teens in healthy adolescent development.

Replace unhealthy systems and behaviors with age-appropriate and healthy coping skills.

Evidence-Based Treatment
When RedCliff Ascent boasts its high-quality treatment, there is research to back it up. Our program continues to improve and develop individualized treatment plans for each teen, ensuring they receive specific therapy approaches that will give them the best opportunity for healing and growth.

Quality Accreditations
You can rest assured that your teen will be attending a program that continues to provide the best treatment, and has received the highest accreditations and membership of the industry's leading organizations that regulate the wilderness therapy community.

Industry Leading Professionals

Real-time Monitoring System
We have a robust monitoring system that provides critical treatment and program data to the team throughout the treatment process. Key treatment providers are immediately notified in real-time if a family or teen is struggling significantly during the treatment process.
What Our Program Looks Like
Wilderness therapy provides an opportunity in which each participant is put in an environment where their every action has real-life consequences. Taken away from the home, teens come to understand the course of their actions and the reasoning behind the decisions they make. They become accountable for themselves and those around them. In the wilderness, they learn to confront what it is that is causing their struggles.
Individual & Group Therapy
Through structured individual therapy sessions (and some spontaneous sessions), with the help of our therapists, your teen is able to root out unwanted behaviors and problems.
Group therapy is an integral part of RedCliff Ascent, with a primary goal to elicit genuine responses from teens' changing environments. Interpreting their experiences in wilderness therapy is a first step on the recovery path. Some of the topics discussed include the development and maintaining of healthy relationships, problem-solving, and the understanding of behavior (psychoeducational evaluation).
Peer-led groups can also help participants give proper feedback to each other. When working so closely with others, participants can see how their actions affect those around them. Providing these assessments of one another allows for the growth of the individual and the group as a whole.
Family Therapy allows parents to take part in the treatment process and make necessary changes to provide a family system their teen can come back to in order to thrive. The goal of family therapy is to bring families back together.
Is RedCliff Ascent The Right Fit?
We'll help you explore your options and guide you through the process.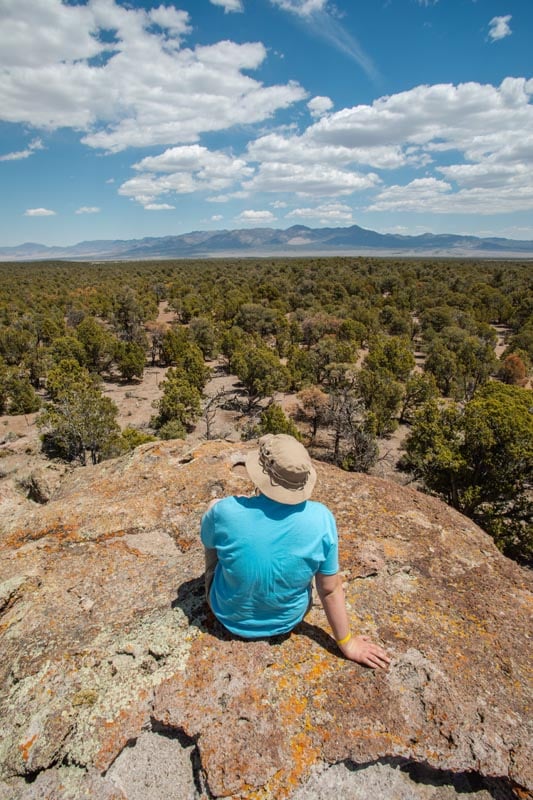 Conditions that RedCliff Ascent has had success in treating:
Adoption issues
Anger Issues
Anxiety
Aspergers
At-Risk Youth/Risky Behaviors
Attachment Issues
Attention-deficit/Hyperactivity Disorder (ADHD)
Autism Spectrum Disorder (ASD)
Behavior Issues
Body Image Issues
Compulsive Disorder
Cutting & Self-Harm
Depression
Divorce Conflict
Emotional Disorders
Family Issues
Female Identity Empowerment
Gender Identity Struggles
Lack of Motivation
Learning Disabilities
Mood Disorders
Nonverbal Learning Disorder (NLD)
Obsessive-Compulsive Disorder (OCD)
Oppositional Defiant Disorder (ODD)
Personality Disorders
Post-traumatic Stress Disorder (PTSD )
Relational Issues
Risky/Harmful Sexual Behaviors
School Avoidance or Failure
Self-Esteem Issues
Substance Abuse
Suicide Ideation
Teen In Crisis
Trauma
Troubled Youth
Find Out If Wilderness Therapy Is Right For You And Your Family
We respect your privacy. We will not share your information.
3 Easy Steps to Start Healing
Take Our Online Assessment

Talk To An Program Specialist

Find Out If Our Program Will Help Your Teen