Nature is full of life-giving properties and consistently provides for those willing to seek it out. Nature has a way of quieting the mind, allowing for self-awareness and personal growth.
One of the unique things about wilderness therapy is that it's unplugged; there are no distractions from the outside world. It's just your teen, nature, and the trained individuals there to help your teen. It's a beautiful experience with healing properties that only nature itself can provide. Being outdoors has a way of opening up locked trauma and breaking down barriers; it opens possibilities and enables growth and true healing.
RedCliff Ascent believes that wilderness based therapy is best designed to:
Disrupt the unhealthy systems and behavior patterns that are causing the dysfunction and developmental delays.
Provide a deep understanding of the issues causing the dysfunction.
Help your teen build strong relationships by means of group activities that require teamwork and cooperation.
Enact Individual, Group, and Family therapy sessions.
Re-engage teens in healthy adolescent development.
Replace unhealthy systems and behaviors with age-appropriate and healthy coping skills.
Why is there a need for wilderness therapy?
One of the major issues some teens face in our current society is the growing concern of mental illness. With 10-20% of teens meeting the criteria for a diagnosable mental disorder, it is imperative that these teens have a safe place to recognize, diagnose, and treat the symptoms of mental illness.
Studies show that only one-third of teens with a mental disorder actually receive treatment for their illnesses and only half of those with severe mental illness receive treatment.
Studies have also shown that mental illness in adolescents hinders normal development. It can lead to many issues including academic underachieving, school dropout, stressed family and social relationships, and involvement with the child welfare and juvenile justice system.
In This Article We'll Discuss:
Add a header to begin generating the table of contents
What Is Wilderness Therapy?
Wilderness therapy or Outdoor Behavioral Healthcare (OBH ) is a treatment option for teens struggling with behavioral or mental health issues that uses nature, wilderness activities, and therapy as a means to address and heal those issues. Wilderness therapy takes full advantage of the outdoors and its ability to foster change. The outdoors provide teens with a contrasting environment to observe aspects of themselves that are often overlooked in a familiar environment.
Some of the main components of wilderness therapy are:
Extended backcountry travel and wilderness living. This process allows therapists to determine clinical assessment and create treatment goals.
Active participation in the therapeutic process. Participants learn responsibility for their role in treatment and healing. Motivation Study (Russell, 2007)
Continuous group living and regular formal group therapy sessions. Groups help to foster teamwork and social interactions. They also help to establish accountability for participants and their negative behaviors.
Adventure experiences. These experiences enhance treatment by fostering the development of eustress (i.e., the positive use of stress), a key element in the therapeutic process.
Care and support throughout the therapeutic experience. Both our field and clinical teams put your teen's welfare as their highest priority.
Being outdoors provides a critical setting for growth. Without the everyday norm teens have become accustomed to, therapists are able to strip away the things that might be holding your teen back. It provides a unique backdrop to help increase clinical clarity. With this base, therapists can see exactly what teens need to begin to change their behaviors.
The Benefits of Being Outdoors
There is nothing truly greater than the healing power of the great outdoors. Step outside on a brisk fall morning, take a walk in the forest, breathe in the mountain air. The western United States has some of the greatest natural wonders of the country. There are plenty of beautiful wide-open spaces to counteract the ugliness of the world. Being outdoors has a way of opening up locked trauma; it opens possibilities and enables growth and healing.
Studies have shown the many therapeutic benefits of nature:
Antidote for stress.
Lower blood pressure and stress hormone levels.
Reduce nervous system arousal.
Enhance immune system function.
Increase self-esteem.
Reduce anxiety and depression.
Reduce symptoms of attention-deficit/hyperactivity disorder (ADHD).
Help speed the rate of healing.
Reduce feelings of isolation, promote calm, and lift the mood.
Nature alone has its own healing properties, but what makes wilderness therapy so effective is the combined power of nature and therapy! It is a proven technique that stems from years of research and best practices.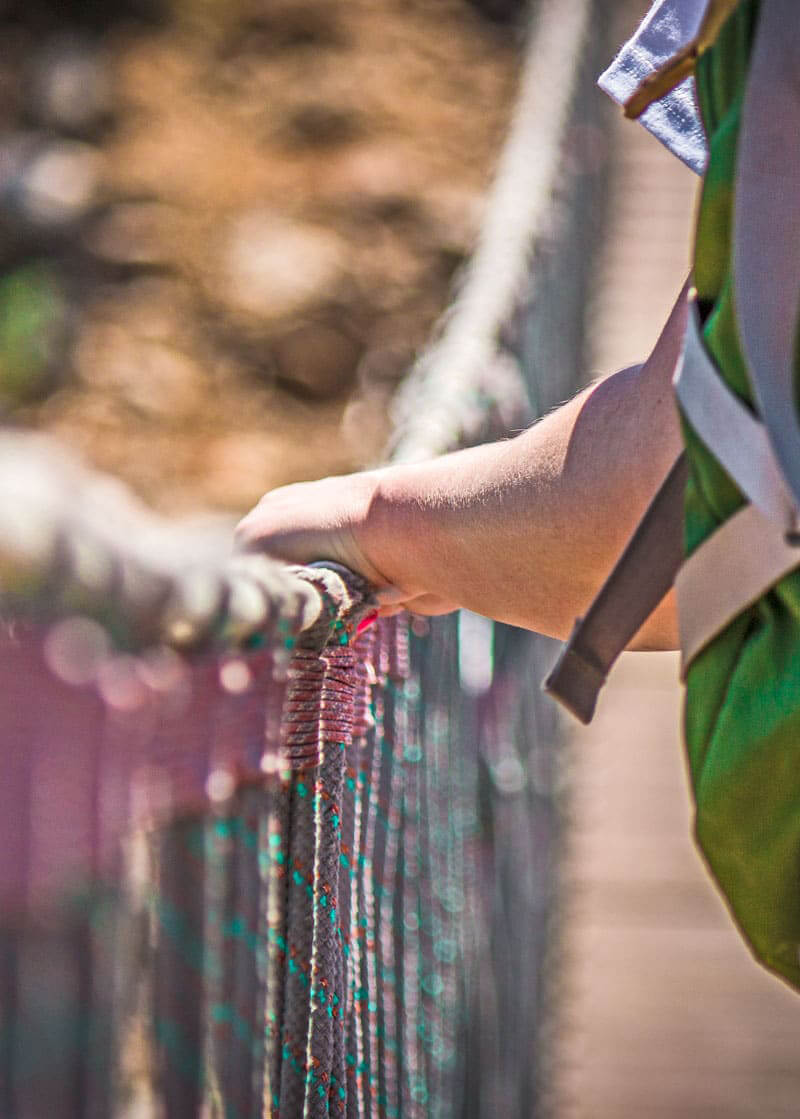 Using Therapy in Combination With the Wilderness Has Additional Benefits
Improved Mental, Emotional, And Behavioral Health
With a unique emphasis on change and growth, teens in wilderness therapy can't just "get through it" like they might have in other rehabilitation centers. They learn quickly the responsibilities they have to themselves and those around them. With the help of highly-trained field staff and seasoned therapists, teens learn how to connect with their own emotions which in turn leads to improved mental and behavioral health.
Development of Healthy Coping Strategies and Skills
Teens develop skill mastery (the development of competency in a specific art or trade, such as bow drill fires or storytelling), and structure mastery (when a student gains superior control of the social norms, expectations, and rules of their environment). They also are taught specific ways to recognize and manage their emotions through effective coping strategies. This helps facilitates changes in attitude, behavior, academic performance & interpersonal relationships.
Self-identity Development
When teens struggle with their self-identity it can cause a myriad of problems. Wilderness therapy puts a special emphasis on teens learning how to be themselves through emotional therapeutic maturity. When teens can have the space to feel their emotions, they come to understand their emotions and the actions that stem from those feelings. Self-discovery is one of the first steps on the road to recovery.
Improved Family Relationships
For healthy, positive relationships to form, there must be face-to-face interaction. Wilderness therapy often involves group activities that require teamwork and cooperation, which can help your teen build strong relationships. Eventually, this can help improve your teen's relationships with family and friends outside the wilderness therapy setting as well.
Is Wilderness Therapy Safe?
YES! Wilderness therapy is much safer than you might think. Dr. Michael Gass of the University of New Hampshire conducted 10 years of risk-managed research, wherein he studied teens in wilderness therapy. He found that wilderness therapy is safer than activities like downhill skiing, and playing football/sports.
This study shows there is actually less risk to participate in a wilderness therapy program, when they are conducted correctly, than to adolescents in their normal everyday activities.
Accredited Wilderness therapy programs are also monitored by the Outdoor Behavioral Healthcare Council (OBHC) of which RedCliff Ascent was a founding member. This organization is designed to set forth guidelines for best practices, research, and accreditation. The data collected from the OHBC is compiled and analyzed by outside experts and reports are provided to wilderness programs that are participating in the OBHC risk management database. This helps hold wilderness therapy programs accountable for the safety of their participants.
Wilderness therapy is much safer than you might think.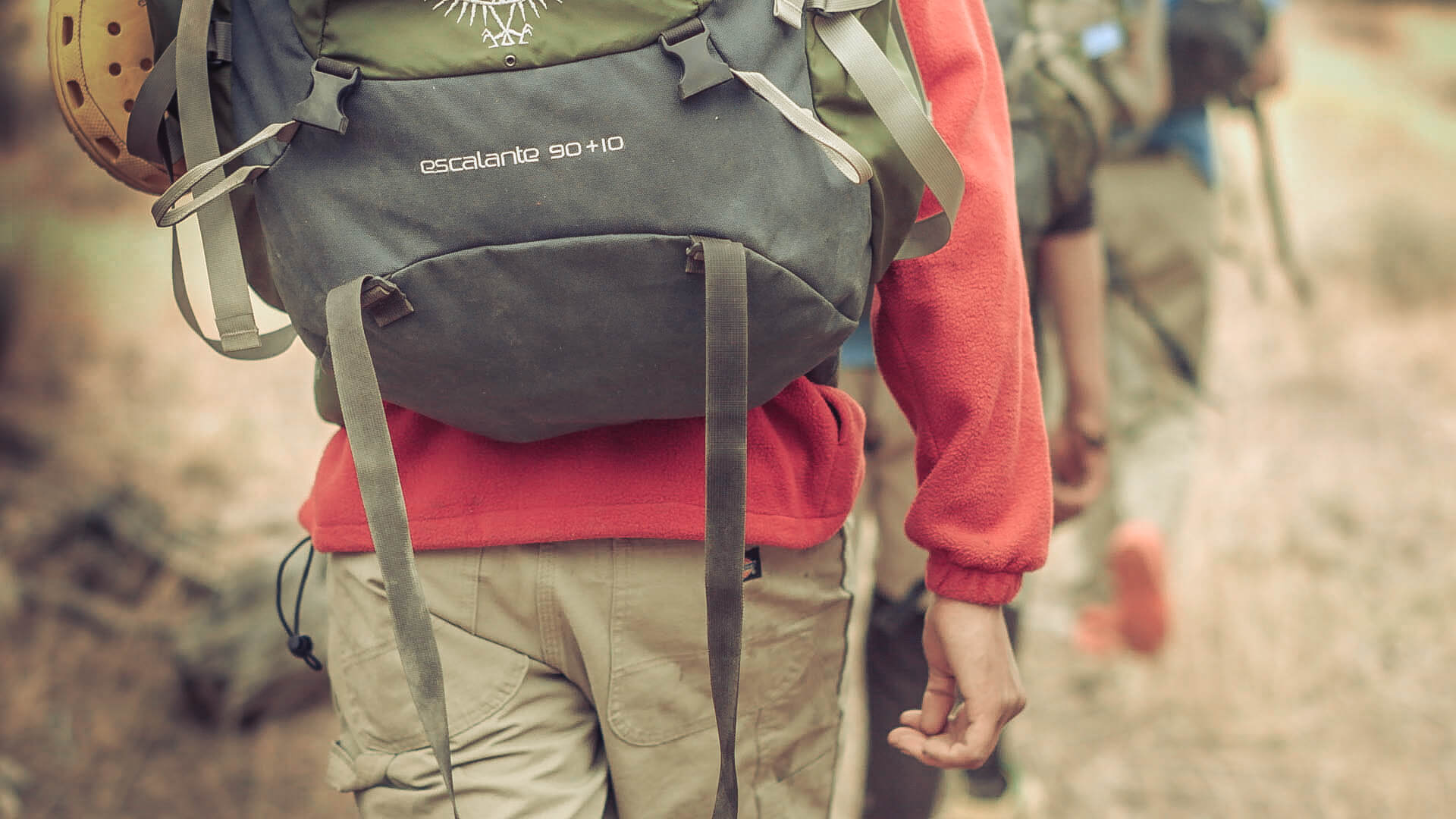 Redcliff Ascent Goes Above and Beyond The Industry Standard for Wilderness Safety
At RedCliff Ascent, we go above and beyond the industry standard for wilderness therapy. Our professional field guides have certifications like Wilderness First Responder (WFR) to ensure that they are providing the highest quality services. Our therapists are all licensed and have had years of experience in treating mental health disorders and behavioral issues in adolescents. Participants' physical well being is also of the highest priority. We ensure that teens are inspected by a medical professional starting with a physical examination before participating in many of the aspects of the program. We have an on-staff Registered Nurse conducting medical checks on students regularly while they are in the field. The ongoing monitoring includes checking for injuries and keeping up with the overall physical health of the participant. This is all done in an effort to keep your teen safe.
In addition to the general safety concerns, another major concern with wilderness therapy programming is balancing a healthy diet with the appropriate level of physical activity. Our staff is trained to monitor any changes in a participant's physical health and make sure that they are maintaining a healthy, balanced regimen.
Beyond the exceptionalism of our staff, we have all of the highest ratings in wilderness therapy accreditations. We use outside experts to monitor safety practices. As a result of our review committee, this has enabled the development of our program to provide a safer environment for its participants and employees.
Families trust us with what is most precious to them: their daughters and sons. We work hard to show we are worthy of that trust. That is why we earned The Joint Commission's Gold Seal of Approval™. The Joint Commission accreditation is a known indicator of quality and reliability. The Joint Commission certification shows your family that we provide services you can trust.
Who Does Wilderness Therapy Work Best for?
Wilderness therapy works best for teens that have had trouble adjusting to their family structure, have behavioral problems, that are products of both diagnosed and undiagnosed mental illnesses, are dealing with traumas, or have process addictions. Teens are more than the problems they face. They are more than their diagnosis. Wilderness therapy helps to look beyond labels and helps teens to do the same. Your teen will discover the person they are inside, helping them strengthen broken relationships. We help bring your family back together.
Conditions that wilderness therapy has had success in treating:
Adoption issues
Anger Issues
Anxiety
Aspergers
At-Risk Youth / Risky Behaviors
Attachment Issues
Attention-deficit/Hyperactivity Disorder (ADHD)
Autism Spectrum Disorder (ASD)
Behavior Issues
Body Image Issues
Compulsive Disorder
Cutting & Self-Harm
Depression
Divorce Conflict
Emotional Disorders
Family Issues
Female Identity Empowerment
Gender Identity Struggles
Lack of Motivation
Learning Disabilities
Mood Disorders
Nonverbal Learning Disorder (NLD)
Obsessive-Compulsive Disorder (OCD)
Oppositional Defiant Disorder (ODD)
Personality Disorders
Post-traumatic Stress Disorder (PTSD )
Relational Issues
Risky/Harmful Sexual Behaviors
School Avoidance or Failure
Self-Esteem Issues
Substance Abuse
Suicide Ideation
Trauma
Traumatic Brain Injuries (TBI)
Troubled Youth
Exclusionary criteria for a wilderness program MAY include:
Psychosis, Schizophrenia, or Schizoaffective Disorder
Diabetes, Epilepsy, Hypoglycemia, Severe asthma, Severe allergies, or Active Hallucinations
Conduct Disorders
Students with a history of violence or sexual assault
Students under the age of 12
Students with physical limitations, for example, reliance on a wheelchair or crutches
Any problem requiring prolonged or intensive medical care or monitoring. For example:

Eating disorders severe enough to require a feeding tube
Diabetes
Postural tachycardia syndrome (POTS)
How to Select a Wilderness Therapy Program?
Selecting the right program, in general, can be stressful for a parent, but adding the fact that there are many wilderness therapy programs out there, the process becomes an even more difficult task. Asking the right questions is a great place to start. As a parent, you want nothing but the best for your child especially when you are essentially handing over their mental and physical health to strangers. It's imperative that you understand exactly what each program entails. Some of the key factors in choosing the right program are:
Ratings- which programs are the most highly rated? At Redcliff Ascent we exceed industry standards in safety, research, and highly trained staff
Amount of time in business- how long has each program been around? RedCliff Ascent has been around for 30 years and has helped thousands of families.
Accreditations- what organizations are monitoring the program's legitimacy? RedCliff Ascent has accreditations from the Joint Commission, the Association for Experiential Education, and the National Association of Therapeutic Schools and Programs.
Location- what is going to be the best location for my teen's recovery? The western United States has some of the greatest natural wonders of the country.
Cost- which program is going to be the most cost-effective? A recent study compared teens who attended RedCliff Ascent against those who took part in treatment as usual. The study showed for every $1.00 spent on wilderness therapy there were $9.00 to $12.00 savings later on.
Amount of research- have their methods been tested and proven to work? RedCliff Ascent has been at the forefront of research earning the National Association of Therapeutic Schools and Programs gold standard of excellence.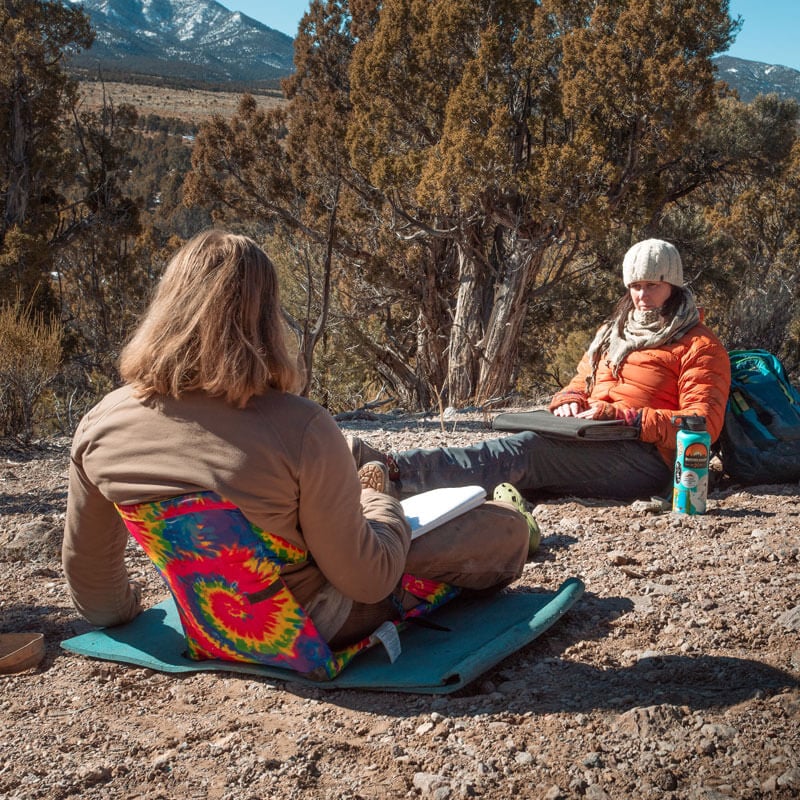 These factors are a good backbone for choosing which program works best for your family, but oftentimes there are many programs that will fit these parameters so you'll need to dig deeper:
What are the staff like? Are they competent? Do they have the proper education and experience? Will they treat my teen with the proper respect and care?
What about nutrition? Will my teen have healthy meals prepared? What if they have diet restrictions?
Will the physical activities be too much for them? What about if they get hurt?
Is the program structure really conducive to my child's needs? How will they deal with their hard days?
Will my child be paired with the right therapist? What if my teen isn't connecting properly with their therapist or field staff?
As a parent, these questions and more can weigh heavily on your mind, not knowing exactly which program will be able to check all of the boxes. At RedCliff Ascent, we believe in transparency and are always available to answer any and all questions. Call Us Today 801-921-8488
What Makes RedCliff Ascent the Best Choice in Wilderness Therapy?
RedCliff Ascent's well-trained treatment team focuses on building strong healing relationships with teens. They model caring, adult behavior while teaching teens how to thrive in nature and in their relationships with others. Treatment encompasses more than the teen; It is about healing the whole family.
What makes RedCliff Ascent so unique?
Maximize time on wilderness expeditions with small peer groups where social influence and feedback can be given and received
Involve the entire family in the treatment process, not just the adolescent or young adult
Provide a novel and challenging environment
Require skill mastery through an experiential curriculum and primitive living
Use an integrated care approach to assess and treat all areas of concern and views the adolescent and young adult as a whole and integrated person
Provide clinical interventions that are evidence-based and culturally sensitive and employ progress monitoring to accomplish treatment goals
Use ceremonies and nature to promote change and internalized growth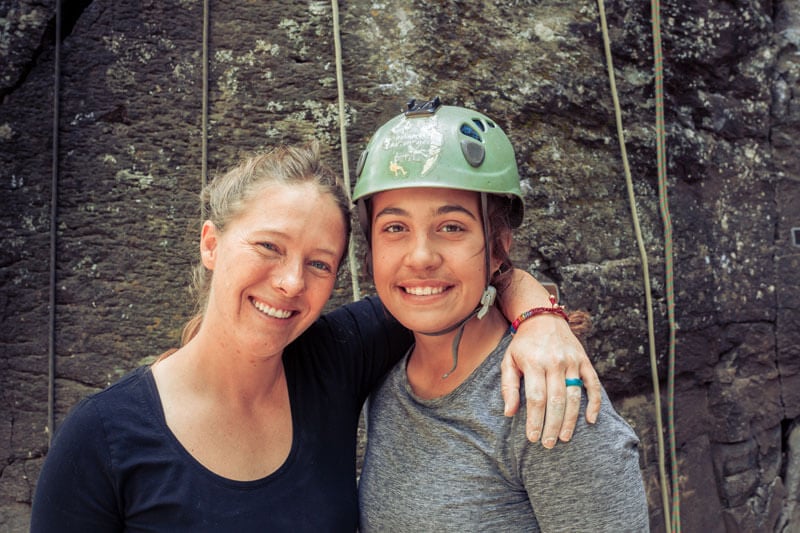 RedCliff Ascent was among the first wilderness therapy programs to receive backing from the Joint Commission (an organization that ensures companies have the highest quality of clinical and medical practices). An endorsement from the Association for Experiential Education (AEE ) monitors our safety of experiential adventure activities. The National Association of Therapeutic Schools and Programs (NATSAP) requires programs to conduct research about their effectiveness. RedCliff Ascent has earned their gold standard of excellence.
As a founding member of the Outdoor Behavioral Healthcare Council (OBHC ), an organization designed to set forth guidelines for best practices, research, and accreditation, RedCliff Ascent has established the standards for all quality wilderness therapy programs. We don't just participate in excellence, we created it!
Beyond our accreditations, our staff is among the best in the field. Our therapists are all licensed and have been practicing specifically in the treatment of young adults' mental illness for many years. Our field staff are properly trained and meet all of the expectations of our program guidelines. Because our staff interacts with your teen on a daily basis, we ensure that they are above the industry standard.
RedCliff Ascent has a 94% completion rate as opposed to a 37% completion rate in traditional therapy. Our program has been around since 1993 and we've continued to offer the best solutions for your teen.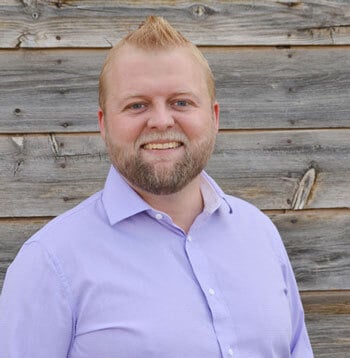 Steven DeMille, Ph.D. LCMHC
EXECUTIVE DIRECTOR
Steven DeMille is the Executive Director of RedCliff Ascent. He is a Licensed Mental Health Counselor. His educational experience includes an MA in Mental Health Counseling and a Ph.D. in Counselor Education and Supervision. His research focus is on wilderness therapy, nature, adolescent development, and counseling ethics. He is actively involved in the counseling and psychology profession and holds regional and national leadership positions. He publishes and presents on wilderness therapy and the use of the outdoors. This is done around the world at the national and international conference levels.