Wilderness Therapy Programs for Teens
There is a Significant need for Adolescent Mental Health Treatment
One of the major issues some teens face in our current society beyond the simple struggles of school and trying to fit in, is the growing concern of mental illness. With 10-20% of teens meeting the criteria for a diagnosable mental disorder it is imperative that these teens have a safe place to recognize, diagnose, and treat the symptoms of mental illness. For years there has been a stigma around mental illness, especially teens. It has been written off as teen angst, hormones, and "oh they're just being dramatic."
Breaking the stigma is something our society has tried to do in recent years, but there is still work to do. There are adolescents that need the encouragement to ask for and seek the help they need.
It's shown that mental illness in adolescents hinders normal development. It can lead to many issues including academic underachieving, school dropout, stressed family and social relationships, and involvement with the child welfare and juvenile justice system. Mental disorders in adolescents can be a double edged sword, because not only are they endangering themselves (with 90% of teens attempting suicide having an underlying mental disorder), but they are dangers to others with 67-70% of youth in the justice system having a diagnosable mental health disorder.
Studies show that only one-third of teens with a mental disorder actually receive treatment for their illnesses and only half of those with severe mental illness receive treatment.
As parents of teens, it is imperative that you are aware of your teen and their behaviors. If you've made your way to this site, then it seems you are already aware of the dangers of staying silent. Chances are, you may have even tried other alternatives. Studies have shown  that of the adolescents who are able to access treatment, an estimated 28% to 75% do not complete treatment services. Wilderness therapy looks to break this trend and beat the statistic.
Why Use Wilderness Therapy
What makes wilderness therapy so different is its ability to help those teens that haven't had success in other programs. Many parents turn to wilderness therapy programs because "nothing seems to work." At RedCliff Ascent we like to change that. Our participants have seen real and lasting change from our wilderness therapy program, often in a shorter amount of time than they ever had in any program. This type of therapy has been around for decades and with that has come the knowledge and the research to back its success. Not only, do we measure graduation from our program as a success for each student, but our research goes beyond the day participants leave wilderness therapy. Studies have shown that wilderness therapy creates that much needed true and lasting growth.
Being outdoors provides a critical setting for this growth by disrupting unwanted behaviors. Without the everyday norm participants have become accustomed to, therapists are able to strip away the things that might be holding your teen back. It provides a unique backdrop to help increase clinical clarity. With this base, therapists and group leaders can see exactly what the participant needs to begin to change their behaviors. Another major component of wilderness therapy is its success in lasting re-engagement into society. Oftentimes other programs fail because they diagnose and treat, but don't facilitate the proper behaviors teens need to continue with healthy adolescent development. RedCliff Ascent helps participants create healthy connections and engage in impactful experiences designed specifically with long lasting results in mind.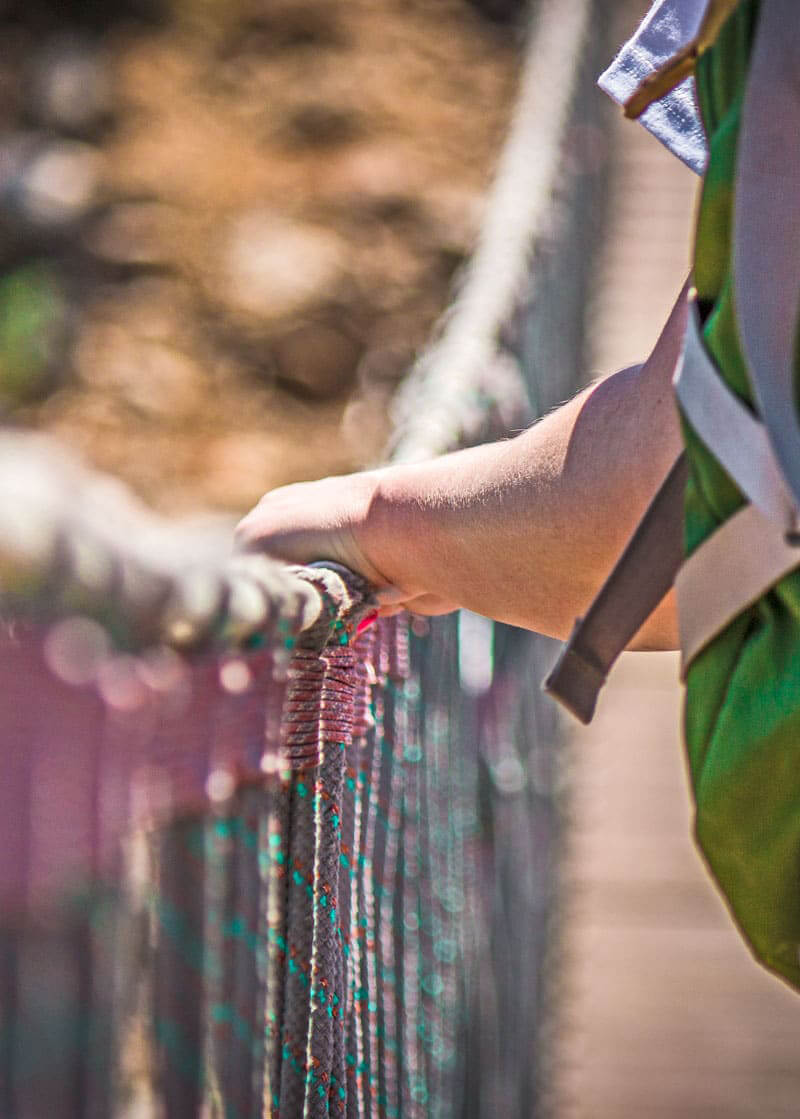 Is Wilderness Therapy Safe?
Taking a group of teens out to the wilderness who all have behavioral and mental health disorders might sound like a daunting task. Wilderness therapy is much safer than you might think. Safety is always a main concern for parents and their teens and consequently for us as well. Because of that, RedCliff Ascent makes it the highest priority to see that your teen is healthy both physically and mentally during and after treatment. Wilderness therapy has now been around for quite some time.
Participants are challenged physically, but they learn these hard skills that in turn help them mentally heal.
Wilderness therapy is meant to break down emotional barriers, but in a safe way. Our therapists are all licensed and have had years of experience in treating mental health disorders and behavioral issues in adolescents. In addition to the accreditation of our therapists, our wilderness staff meets the proper standards and qualifications to be a field guide. Professional field guides have certifications like Wilderness First Responder (WFR) to ensure that they are providing the highest quality services. Participants' physical well being is also of the highest priority. We ensure that students are inspected by a medical professional starting with a physical examination before participating in many of the aspects of the program. On staff, we have a Registered Nurse conducting medical checks on students regularly while they are in the field. The ongoing monitoring includes checking for injuries and keeping up with the overall physical health of the participant.
With the proper research conducted over the years, best practices have been established to maximize safety and effectiveness.
Beyond the exceptionalism of our staff, we have all of the highest ratings in wilderness therapy accreditations. Originally, because of the nature of being in a potentially volatile environment with at-risk teenagers, organizations were established to ensure that wilderness therapy programs were both safe and effective. RedCliff Ascent actually developed the first incident review committee that is responsible for reviewing each incident that takes place during therapy. This committee uses outside experts to monitor safety practices. As a result of our review committee, this has enabled the development of programs to provide a safer environment for its participants and employees. Wilderness therapy programs are also monitored by the Outdoor Behavioral Healthcare Council (OBHC) of which RedCliff Ascent was a founding member. This organization is designed to set forth guidelines for best practices, research, and accreditation. The data collected from the OHBC is compiled and analyzed by outside experts and reports are provided to wilderness programs who are participating in the OBHC risk management database. This helps hold wilderness therapy programs accountable for the safety of its participants.
In addition to the general safety concerns, another major concern with wilderness therapy programming is balancing a healthy diet with the appropriate level of physical activity. Our staff is trained to monitor any changes in a participant's physical health and make sure that they are maintaining a healthy, balanced regimen. At RedCliff Ascent, our studies have shown that teens actually leave our program in better physical health than when they arrived. Several studies have been conducted about our program and its connection with Body Mass Index (BMI). The studies proved that those who had a high BMI or were obese lost weight in the program and that those who were underweight gained during it. On average, most participants lost fat mass while gaining muscle.
What Happens After Wilderness Therapy?
The goal of treatment is to help troubled teens heal and bring families back together. For some teens, that will happen directly. They will return home. Other teens may still require additional help. They may move on to a different program.
For teens who move on to a different program, wilderness therapy can still be a valuable part of the healing process. It can help to smooth away the rough edges of their character. They are more receptive to learning and make better progress. They also develop skills that help them be successful as they continue to receive treatment.
Whether the teen returns home or goes on to another program, it is natural for there to be a period of adjustment. The teen has spent several weeks in a new environment. They have experienced life-changing events. The home environment may not have changed as much.
The home may have many of the same triggers that it did in the past. Teens in their families will have memories that are deeply tied to old, negative behavioral patterns. That is why many programs provide aftercare. Aftercare supports teens and their families through the transition home. RedCliff Ascent, for example, provides aftercare in the graduate's own home.
RedCliff Ascent wilderness therapy program for teens begins and ends with evidence-based practices. We ask parents to provide information about the specific challenges facing their family. The information is provided in the form of a patented assessment. There is no charge for the assessment. Any information you provide is confidential. We value your privacy and never share your contact information.
Take the assessment to find out if wilderness therapy could be helpful for your teen. After you complete the assessment, a RedCliff Ascent representative will contact you. You will hear from us within two business days. The representative will answer your questions. If we do not think that our program is right for you, then we will direct you to find a better fit for your child.