Add a header to begin generating the table of contents
There is a Significant need for Adolescent Mental Health Treatment
One of the major issues some teens face in our current society beyond the simple struggles of school and trying to fit in, is the growing concern of mental illness. With 10-20% of teens meeting the criteria for a diagnosable mental disorder it is imperative that these teens have a safe place to recognize, diagnose, and treat the symptoms of mental illness. For years there has been a stigma around mental illness, especially teens. It has been written off as teen angst, hormones, and "oh they're just being dramatic."
Breaking the stigma is something our society has tried to do in recent years, but there is still work to do. There are adolescents that need the encouragement to ask for and seek the help they need.
It's shown that mental illness in adolescents hinders normal development. It can lead to many issues including academic underachieving, school dropout, stressed family and social relationships, and involvement with the child welfare and juvenile justice system. Mental disorders in adolescents can be a double edged sword, because not only are they endangering themselves (with 90% of teens attempting suicide having an underlying mental disorder), but they are dangers to others with 67-70% of youth in the justice system having a diagnosable mental health disorder.
Studies show that only one-third of teens with a mental disorder actually receive treatment for their illnesses and only half of those with severe mental illness receive treatment.
As parents of teens, it is imperative that you are aware of your teen and their behaviors. If you've made your way to this site, then it seems you are already aware of the dangers of staying silent. Chances are, you may have even tried other alternatives. Studies have shown  that of the adolescents who are able to access treatment, an estimated 28% to 75% do not complete treatment services. Wilderness therapy looks to break this trend and beat the statistic.
Why Wilderness Therapy Works
What makes wilderness therapy so different is its ability to help those teens that haven't had success in other programs. Many parents turn to wilderness therapy programs because "nothing seems to work." At RedCliff Ascent we like to change that. Our participants have seen real and lasting change from our wilderness therapy program, often in a shorter amount of time than they ever had in any program. This type of therapy has been around for decades and with that has come the knowledge and the research to back its success. Not only, do we measure graduation from our program as a success for each student, but our research goes beyond the day participants leave wilderness therapy. Studies have shown that wilderness therapy creates that much needed true and lasting growth.
Being outdoors provides a critical setting for this growth by disrupting unwanted behaviors. Without the everyday norm participants have become accustomed to, therapists are able to strip away the things that might be holding your teen back. It provides a unique backdrop to help increase clinical clarity. With this base, therapists and group leaders can see exactly what the participant needs to begin to change their behaviors. Another major component of wilderness therapy is its success in lasting re-engagement into society. Oftentimes other programs fail because they diagnose and treat, but don't facilitate the proper behaviors teens need to continue with healthy adolescent development. RedCliff Ascent helps participants create healthy connections and engage in impactful experiences designed specifically with long lasting results in mind.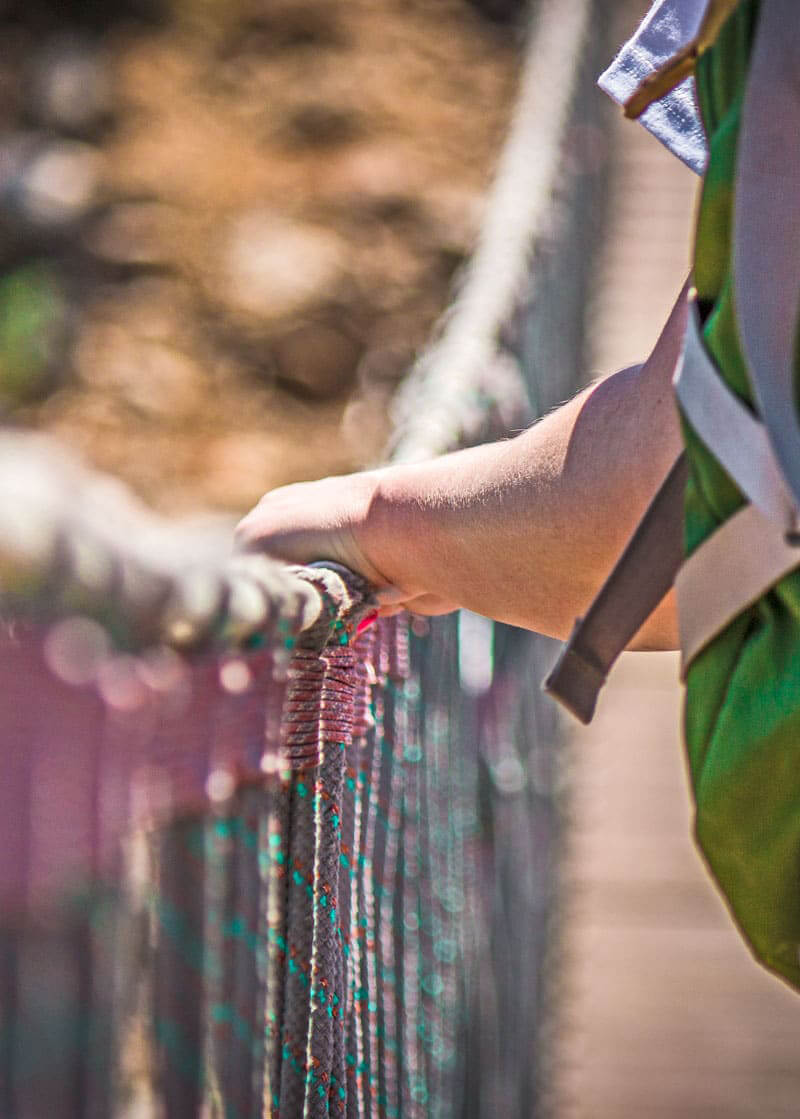 Families trust us with what is most precious to them: their daughters and sons. We work hard to show we are worthy of that trust. That is why we earned The Joint Commission's Gold Seal of Approval™. The Joint Commission accreditation is a known indicator of quality and reliability. The Joint Commission certification shows your family that we provide services you can trust.
Is Wilderness Therapy Safe?
Yes! Wilderness therapy is much safer than you might think. Safety is always a main concern for parents and their teens and consequently for us as well. Because of that, RedCliff Ascent makes it the highest priority to see that your teen is healthy both physically and mentally during and after treatment. Wilderness therapy has now been around for quite some time.
Participants are challenged physically, but they learn these hard skills that in turn help them mentally heal.
Wilderness therapy is meant to break down emotional barriers, but in a safe way. Our therapists are all licensed and have had years of experience in treating mental health disorders and behavioral issues in adolescents. In addition to the accreditation of our therapists, our wilderness staff meets the proper standards and qualifications to be a field guide. Professional field guides have certifications like Wilderness First Responder (WFR) to ensure that they are providing the highest quality services. Participants' physical well being is also of the highest priority. We ensure that students are inspected by a medical professional starting with a physical examination before participating in many of the aspects of the program. On staff, we have a Registered Nurse conducting medical checks on students regularly while they are in the field. The ongoing monitoring includes checking for injuries and keeping up with the overall physical health of the participant.
With the proper research conducted over the years, best practices have been established to maximize safety and effectiveness.
Beyond the exceptionalism of our staff, we have all of the highest ratings in wilderness therapy accreditations. Originally, because of the nature of being in a potentially volatile environment with at-risk teenagers, organizations were established to ensure that wilderness therapy programs were both safe and effective. RedCliff Ascent actually developed the first incident review committee that is responsible for reviewing each incident that takes place during therapy. This committee uses outside experts to monitor safety practices. As a result of our review committee, this has enabled the development of programs to provide a safer environment for its participants and employees. Wilderness therapy programs are also monitored by the Outdoor Behavioral Healthcare Council (OBHC) of which RedCliff Ascent was a founding member. This organization is designed to set forth guidelines for best practices, research, and accreditation. The data collected from the OHBC is compiled and analyzed by outside experts and reports are provided to wilderness programs who are participating in the OBHC risk management database. This helps hold wilderness therapy programs accountable for the safety of its participants.
In addition to the general safety concerns, another major concern with wilderness therapy programming is balancing a healthy diet with the appropriate level of physical activity. Our staff is trained to monitor any changes in a participant's physical health and make sure that they are maintaining a healthy, balanced regimen. At RedCliff Ascent, our studies have shown that teens actually leave our program in better physical health than when they arrived. Several studies have been conducted about our program and its connection with Body Mass Index (BMI). The studies proved that those who had a high BMI or were obese lost weight in the program and that those who were underweight gained during it. On average, most participants lost fat mass while gaining muscle.
Wilderness Therapy Models
Wilderness therapy takes full advantage of the outdoors and its ability to foster change. It integrates psychological assessment and traditional psychotherapy models, cognitive and behavioral therapies, psychodynamic therapy and Narrative Family Therapy, into an outdoor treatment environment. The outdoors provides participants with a contrasting environment to observe aspects of themselves that are often overlooked in a familiar environment. There are different models used to initiate this change in behavior. Each model provides a unique opportunity to aid in the treatment process.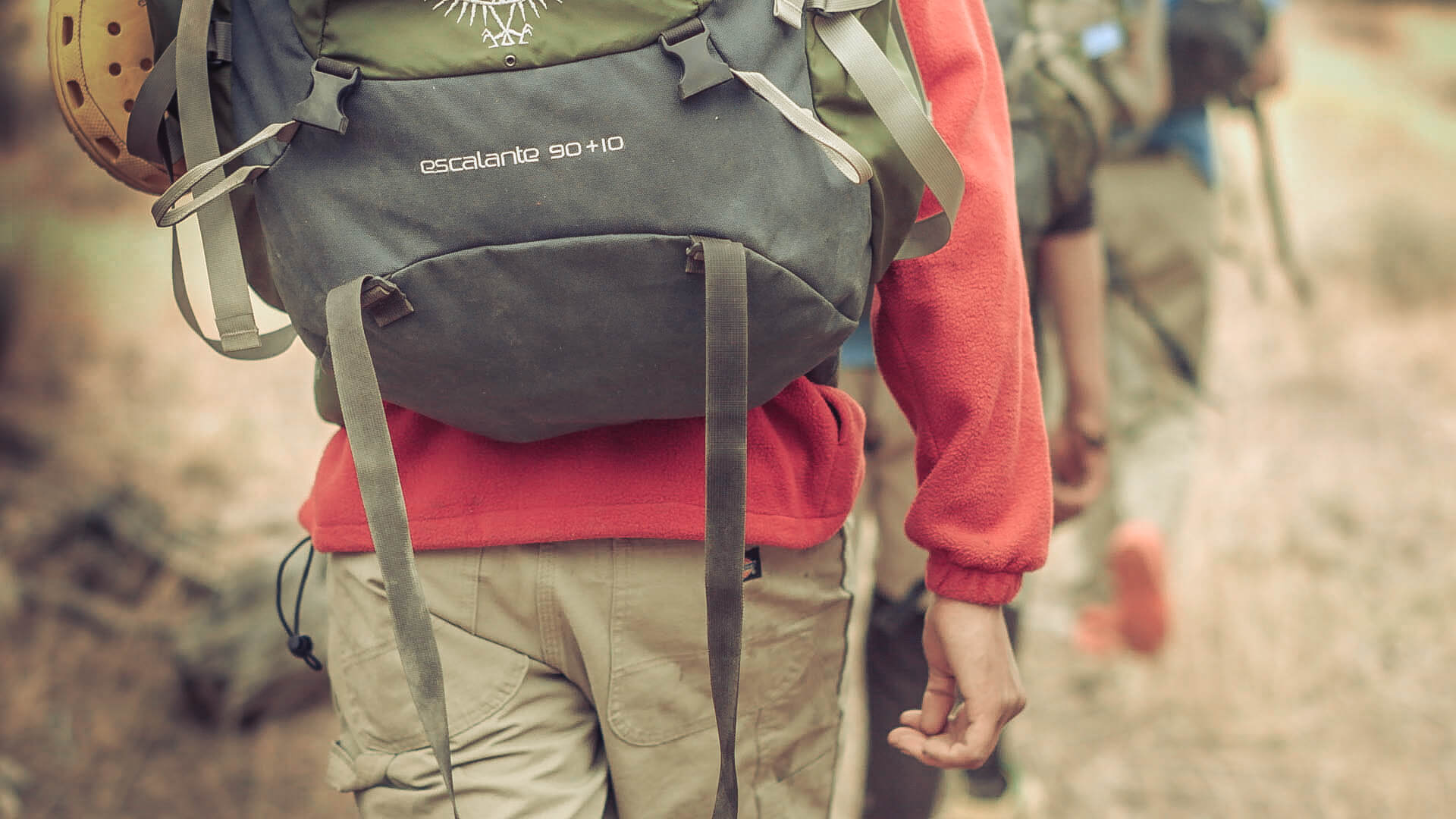 Expedition Wilderness Therapy
Participants are put into groups and live nomadically within the field of operation. Expedition is different to other models as it doesn't have a repeated set route (contained expedition) nor a base to which everyone returns (base camp expedition).
RedCliff Ascent uses the expedition wilderness model for its participants. Students trek throughout the backcountry for their entire stay. Our unique take on this model allows for almost the whole of treatment services to take place in the wilderness. One of the major advantages to this model is the continual shifting of roles and opportunities within the group. With time and experience, individuals learn and gain new responsibilities that in turn help them to gain confidence and a sense of self and empathy for those around them. When the leader of a group graduates, another group member then has the opportunity to take their place; the group dynamics continue to evolve as members take on more and different responsibilities.
Expedition forms the core structure of our program.
Contained Group Expedition
The contained group expedition model is defined by a set starting and ending. All the students begin at the same time and the group usually ends at the same time. These models tend to be short-term and have a set length of treatment.
Base-camp Model
The basecamp model of wilderness therapy has an established structure or campsite where students reside. This type of model allows for a sort of "home" for participants to be able to reassess and redevelop behaviors that made their original home life tense, preparing them for healthy familial relationships after treatment.
Adventure Model
In the adventure model, participants take part in different high adventure type activities such as mountain biking, skiing, hiking, or climbing. These activities are sometimes what first draw participants to wilderness therapy. It's an exciting aspect that allows for group unity and trust: both important parts of the recovery process.
Continuous Flow Expedition Wilderness Therapy
The Continuous-flow method is characterized by a continual flow of participants entering and leaving the group at different times. Participants reside in the field or backcountry for the majority of the program and take part in hiking and camping within a designated field of operations. Students live and participate in wilderness activities with assigned small groups designed to provide support and to learn responsibility for their actions. Program length for this method varies but is generally 6 to 12 weeks. Specific parameters for hiking and camping are determined and obtained through special use federal and state permits.
Wilderness therapy takes full advantage of the outdoors and its ability to foster change.
How does Wilderness Therapy work?
Wilderness therapy has quickly become one of the most effective ways to treat adolescents that struggle with emotional and mental health disorders. At its core, wilderness therapy uses tried and proven methods to place teens on the proper path to recovery and reintroduction into society. By combining traditional one on one therapy with trained and accredited professionals, with group therapy and with the combination of hard skills and survival activities, wilderness therapy works to combat unwanted behaviors and addictions.
So exactly how does wilderness therapy work?
Participants at RedCliff Ascent are placed in groups and taken through a process of learning hard skills in the wilderness; they learn how to survive in the situation, and take part in activities that focus specifically on disrupting current behaviors. Students are given responsibilities that teach them to accept real-life responsibility for their actions. Participants work with trained field staff and one on one with licensed professional therapists to help them improve.
Wilderness therapy uses these methods with the main focus and goal of the program to help teens beyond the time they spend in therapy. RedCliff Ascent participants continue to show improvement after leaving the program.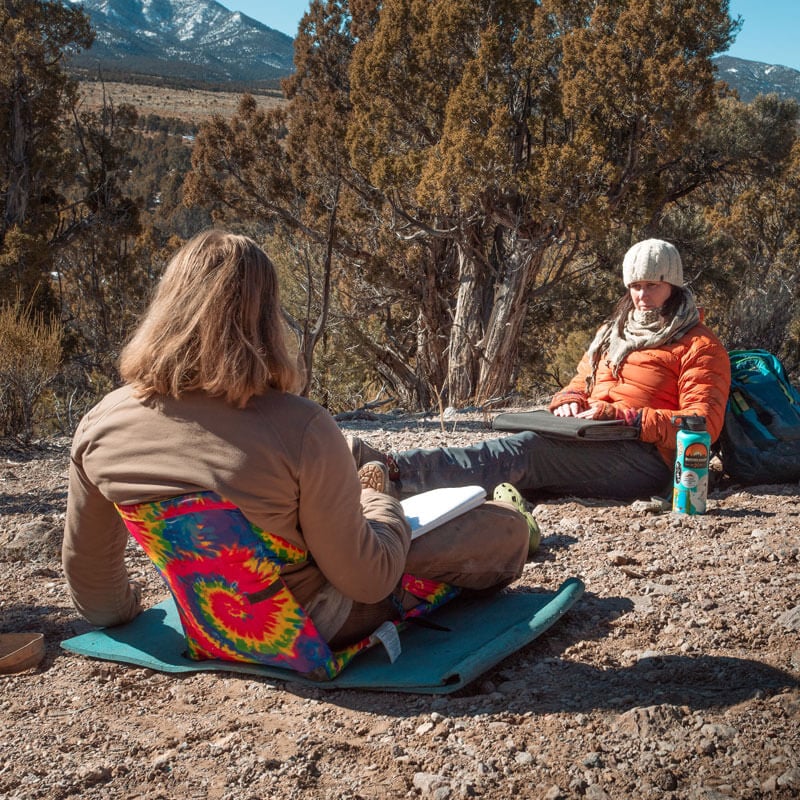 What are the cost versus benefits of wilderness therapy?
Parents want nothing more than to find something that works for their teen, something that is going to be the most effective and cost efficient. RedCliff Ascent has a 94% completion rate as opposed to a 37% completion rate in traditional therapy. We definitely stress it enough, but wilderness therapy at RedCliff Ascent really does work! Our program has been around for 25 plus years and we've continued to offer the best solutions for your teen. When conducting an actual cost to benefit analysis RedCliff Ascent showed more than 60% higher ratio to traditional therapy meaning that your teen's quality of life can improve. Because wilderness therapy is so effective our participants reach a healthy level of functioning quicker than in other traditional therapy, improving their quality of life.
All therapies can be daunting when it comes to the cost, but when weighing the benefits to your teen's health and the unity and functionality of the family unit, wilderness therapy is quite often the best route.
RedCliff Ascent has a 94% completion rate as opposed to a 37% completion rate in traditional therapy.
Who does wilderness therapy work best for?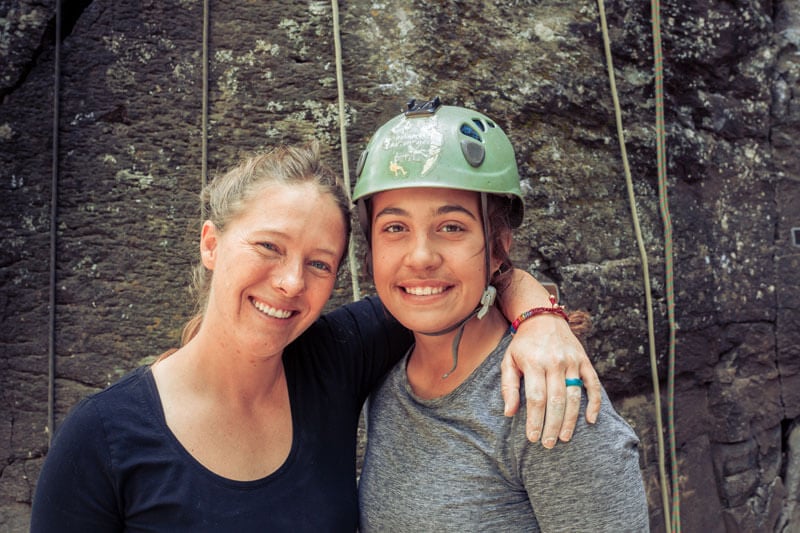 There isn't a one size fits all approach to therapy and RedCliff Ascent understands that wilderness therapy isn't the right choice for everyone, but for teens that struggle with a variety of both mental and behavioral issues, wilderness therapy can be the right choice. Wilderness therapy works best for teens that have had trouble adjusting to their family structure, have behavioral problems that are products of both diagnosed and undiagnosed mental illnesses, are dealing with traumas, or have process addictions.
Oftentimes, we say that RedCliff Ascent is for those that have tried other therapy and other rehabilitation centers and haven't had any success in those treatments. The reason many of these programs fail is that the therapy tends to stop after the "realization phase;" the part in a teen's recovery where they understand the full spectrum of their behaviors and actions. RedCliff Ascent sees this as a first step and works beyond that to ensure lasting results.
Professionalization of Wilderness Therapy
There are plenty of wilderness programs out there, but what makes RedCliff Ascent a cut above the competition is its professionalization. Our program is an evidence-based system meaning our processes and methods come from years of research. Every aspect of our therapy model has been proven effective. Because we know what works, we are able to focus solely on your teens needs and treatment.
RedCliff Ascent, since its inception, has sought to professionalize and standardize the wilderness therapy experience. The backbone of this professionalization comes from our accreditations. We were among the first wilderness therapy programs to receive the backing from the Joint Commission (an organization that ensures companies have the highest quality of clinical and medical practices). Our endorsement from the Association for Experiential Education (AEE) monitors our safety of experiential adventure activities. The final accreditation is one we are quite proud of. The National Association of Therapeutic Schools and Programs (NATSAP) requires programs to conduct research about their effectiveness. RedCliff Ascent has earned their gold standard of excellence.
Beyond our accreditations, our staff is among the best in the field. Our therapists are all licensed and have been practicing specifically in the treatment of young adult's mental illness for many years. Our field staff are properly trained and meet all of the expectations of our program guidelines. Because our staff interacts with your teen on a daily basis, we ensure that they are above the industry standard.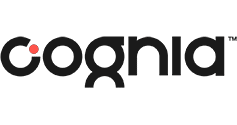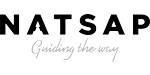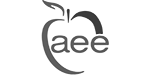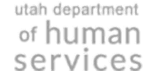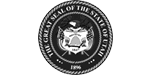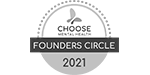 This school is authorized under federal law to enroll international students.
What about the negative articles and reviews of wilderness therapy?
Tackling negative reviews can be a sore subject for a business. Unfortunately, negative reviews are available for almost everything out there. The trick is being able to sort through the relevant, knowing whether or not the risk is worth it. When it comes to wilderness therapy there are ways to combat these bad reviews and figure out for yourself if a particular program is the right choice.
For one, not every person has the same success when choosing a treatment center. This could be for a variety of reasons, possibly the participant didn't finish the treatment plan, the participant wasn't a good match for the program, or perhaps the expectation for the client's treatment didn't align properly with the program's structure.
Another reason could be that the particular program isn't backed by any type of accreditation, meaning they are left unchecked. RedCliff Ascent and other programs have the backing of certain industry leaders that allow for the wilderness program process to be closely monitored and standardized. If you have any concerns, these particular organizations are a good way to check out the legitimacy and effectiveness of a wilderness therapy program.
One of the best ways to gage a program is to see if you can talk to its current client's families: those that are still in the thick of the program. They have the best knowledge of current practices and program effectiveness. Some negative reviews can be out of date, perhaps making whatever occurred at that time obsolete. Seeing the reviews of recent clients is essential when choosing the right wilderness therapy program.
As a potential future client of RedCliff Ascent, we want all of our families to feel confident in our program and understand exactly what we stand for. If you have any concerns or inquiries, we are always open to answering any questions you might have.
Wilderness Therapy and Academics
Therapy shouldn't have to be a choice over education. Participants at RedCLiff Ascent have the opportunity to earn school credits while taking part in our program. Students are able to learn at their own pace in an environment that is also most conducive to their mental health recovery. Credits earned at RedCliff Ascent are completely transferable and make it easier for your teen to gain the proper confidence in their education.
One of the distinguishing features of RedCliff is its view of success as positive engagement or re-engagement in academics during treatment and after graduation. After over two decades of treatment, we know we will be able to help a teenager overcome emotional and behavioral problems. We have seen thousands of teenagers become more fit and healthy; however, we believe success comes when a teenager is able to engage in a school setting and find success.
- Steven M. DeMille, PhD, LCMHC
How to select a wilderness therapy program?
Selecting the right program in general can be stressful for a parent, but adding the fact that there are many wilderness therapy programs out there, the process becomes an even more difficult task. Ask the right questions. As a parent, you want nothing but the best for your child especially when you are essentially handing over their mental and physical health to strangers. It's imperative that you understand exactly what each program entails. Some of the key factors in choosing the right program are:
Ratings- which programs are the most highly rated?
Amount of time in business- how long has each program been around?
Accreditations- what organizations are monitoring the program's legitimacy?
Location- what is going to be the best location for my teen's recovery?
Cost- which program is going to be the most cost-effective?
Amount of research- have their methods been tested and proven to work?
These factors are a good backbone for choosing which program works best for your family, but oftentimes there are many programs that will fit these parameters so you'll need to dig deeper:
What are the staff like? Are they competent? Do they have the proper education and experience? Will they treat my teen with the proper respect and care?
What about nutrition? Will my teen have healthy meals prepared? What if they have diet restrictions?
Will the physical activities be too much for them? What about if they get hurt?
Is the program structure really conducive to my child's needs? How will they deal with their hard days?
Will my child be paired with the right therapist? What if my teen isn't connecting properly with their therapist or field staff?
As a parent, these questions and more can weigh heavy on your mind, not knowing exactly which program will be able to check all of the boxes. At RedCliff Ascent, we believe in transparency and are always welcome to answer any and all such questions.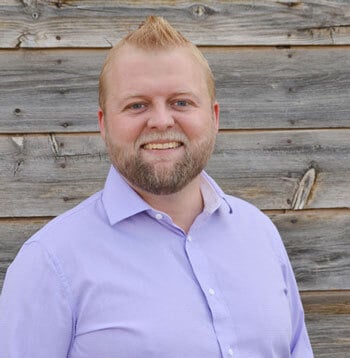 Steven DeMille, Ph.D. LCMHC
EXECUTIVE DIRECTOR
Steven DeMille is the Executive Director of RedCliff Ascent. He is a Licensed Mental Health Counselor. His educational experience includes an MA in Mental Health Counseling and a Ph.D. in Counselor Education and Supervision. His research focus is on wilderness therapy, nature, adolescent development, and counseling ethics. He is actively involved in the counseling and psychology profession and holds regional and national leadership positions. He publishes and presents on wilderness therapy and the use of the outdoors. This is done around the world at the national and international conference levels.