At RedCliff Ascent, We Believe There Is a Better Way to Help Teens.
We're obsessively passionate about supporting teens. We focus on disrupting unhealthy systems, improving clinical clarity, and re-engaging healthy adolescent development.
We are committed to the highest quality of service. We constantly strive to improve the program through accreditation, assessment, and research. In fact, the majority of the research data available on wilderness therapy comes from RedCliff Ascent.







Is wilderness therapy right for your teen?
With the Wilderness as Our Catalyst, We Reveal Potential, Inspire Hope, and

Heal Families

. We Believe It. We Live It.
Our founders believed in this mission statement. They worked with youth in traditional care and sought to apply experiential therapy to provide more insightful change. We still believe in our original mission statement - it's as steadfast today as it was when we were founded in 1993.
After being awarded a contract through the State of Utah to provide an "innovative" treatment option for struggling teens, RedCliff Ascent was born. As one of the first wilderness therapy programs, RedCliff Ascent helped establish best practices for wilderness therapy and helped set the laws and regulations for the industry.
Since our inception, we are driven by our goal to provide the highest level of care and treatment for teens dealing with various mental health and behavioral problems.
Call today to discuss how our unique wilderness therapy program can provide healing for your teen's unique needs. 801-921-8488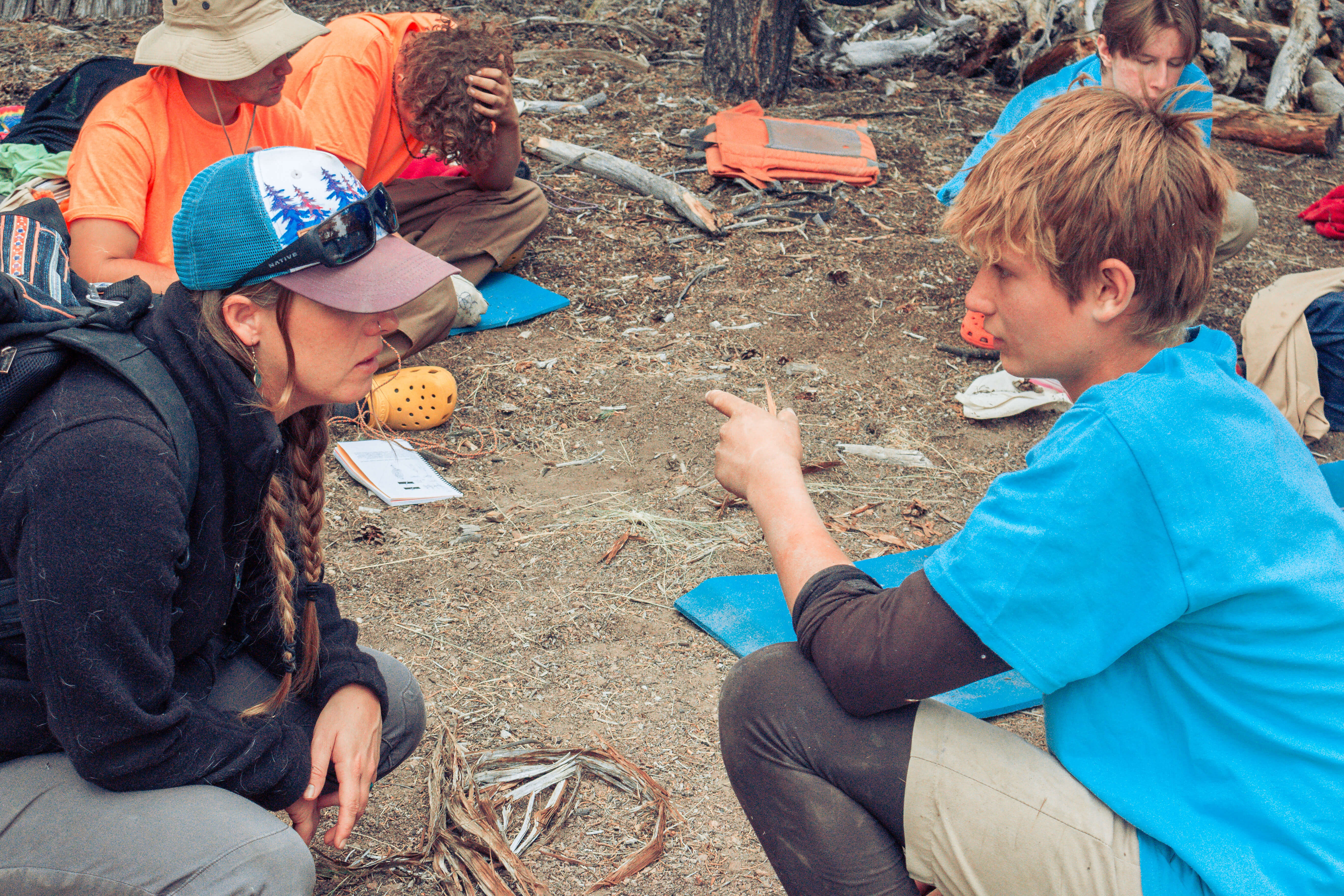 The Journey to Healing Begins With a Different Kind of Program.
See What Sets Us Apart at RedCliff Ascent.
RedCliff Ascent is committed to the highest quality of care and service for students and families by ensuring everything we do is rooted in research and has been proven to be the most effective strategy for adolescents to heal and grow.
Our research has not only benefited many students and families but has become the model which other programs have used at a national level. The majority of the research data available on wilderness therapy comes from RedCliff Ascent.
RedCliff Ascent is a program that continues to improve and develop individualized treatment plans for each teen. Every teen is different, making it even more vital that they receive specific therapy approaches that will give them the best opportunity for healing and growth.
Experiential Therapy is a hands-on form of learning that starts with a real-life scenario. Teens are able to reflect on the experience and apply the problem-solving lessons more broadly to their lives. Wilderness therapy is a type of experiential therapy. Teens are able to participate in outdoor activities such as hiking, camping, biking, orienteering, wildlife viewing, basic survival skills, and backpacking. With other participants in a similar mindset or situation. This helps the youth learn problem-solving skills, communication, individual responsibility, and the ability to trust others. It goes beyond traditional talk therapy and provides real-time scenarios that serve as building blocks for their future.
Our therapists are certified PHD or Masters specializing in the care and treatment of struggling teens. RedCliff Ascent's highly trained therapists oversee and individualize the clinical services we provide. Our therapists work with students to help them achieve their therapeutic and personal growth goals.
With our licensed therapists and field guides working together, we can establish personalized treatment plans for each teen that comes to us.
RedCliff Ascent field guides are certified Professional Experiential Facilitators. Each field guide is trained in facilitating outdoor recreation activities in a safe, professional, and effective manner. Our outdoor recreation activities include hiking, camping, biking, orienteering, wildlife viewing, basic survival skills, and backpacking. Our expert field guide uses outdoor activities to support teenagers to have positive, life-changing experiences and achieve their therapeutic goals.
In 1997, RedCliff Ascent and a few other innovative programs came together to discuss ways to increase safety in the wilderness environment. From there, the OBH was developed to proactively research any possible risks that could arise from wilderness treatment.
RedCliff Ascent also wants to create a safe environment for teens, which is why we created a committee solely for this purpose in 1999. Our precautionary committee ensures that reviews of incidents are conducted and reviewed so we can mitigate risks. We also proactively and consistently research wilderness therapy and any associated risks.
Family therapy at RedCliff Ascent is different from other wilderness treatment programs. Young adults and their family members take part in a unique treatment called Wilderness Narrative Family Therapy.
We're Proud to Achieve the Highest Standards of Accreditations and Professional Memberships

Backed by The Joint Commission which ensures programs adhere to the highest quality of clinical and medical practices.




RedCliff Ascent is fully licensed in the state of Utah.

Does My Teen Need Treatment?
Every teen's strengths and challenges are different. Complete the no-obligation assessment below to help us understand your family's needs.
We respect your privacy. We will not share your information.
I'm Not Sure Where to Start.
We're here to help - take the first step and contact us to see if wilderness therapy could be the path to healing for your family.