RedCliff Ascent's Wilderness Therapy Program is Effective
Wilderness therapy has been around for decades. Centuries before wilderness therapy was recognized as a clinical form of healing, wise men and women have entered the wilderness to experience new insights and gain sacred knowledge.
For more than twenty years, RedCliff Ascent has focused on developing scientifically normed and validated approaches to wilderness therapy treatment. The program has helped hundreds of troubled teens and their families. The program may be able to help yours.
Breaking Away from the Norm Helps Break Unhealthy Patterns
Like any parent, you want your teen to become a healthy and productive adult. The entire purpose of adolescence is to help teens do just that.
But adolescence is messy. Many teens find themselves drifting further and further from the people they want to become.
If your teen is struggling, consider two factors. First, ask yourself, why is my teen struggling? Second, ask yourself, what will be the consequences if nothing changes?
Some teens can recover from the challenges of adolescence at home with parents and clinical professionals' support. However, other teens continue to struggle no matter how loving or supportive their parents are or how much treatment they receive in their home community.
These teens need a change, and that change must begin from the outside. When teens find themselves in a new environment with new people facing new challenges, they realize that their old, unhealthy ways of coping do not work anymore. The changes the teens face in the outside world gradually lead to changes inside themselves. These internal changes last long after the treatment program is completed.
If your teen is going to be healthy, treatment has to do two things. First, disrupt the issue or issues causing the dysfunction. Second, help your teen to reengage in healthy development.
The importance of taking your teen away from whatever is the cause of their issues is obvious. As long as they are exposed to the source of dysfunction, they cannot start to heal. But, removing your teen from the source of their issues is not enough. If your teen is away from the source of their problem, that does not mean they will be healthy. Something else has to happen.
Something has to reconnect your teen with a healthy developmental process. Then your teen can reengage in the developmental process of maturity. That is what treatment at RedCliff Ascent does. Sometimes, something happens that stops healthy development. The cause of the issue is different for different people.
Often, the issue is related to trauma, mental health disorders, or family conflict. The issues may also stem from addiction disorders or social problems. For many teens, the source of the issue is some combination of many of the issues mentioned. These obstacles disrupt healthy development. Teens learn unhealthy ways of coping. Teens will need to learn healthy ways to cope before they can become healthy.
RedCliff Ascent will help your teen identify and move beyond unhealthy coping patterns. They will learn healthy ways to cope. They will be better prepared to be productive adults.
Identifying Teens Who Need Treatment
Parents often get contradictory information about how to help their teens. At RedCliff Ascent, we base our actions on evidence. We begin by gathering information. Then we help you find the help your family needs.
Every teen is different. They have different strengths and challenges. Before we can help your family, we need to understand the challenges you face. Our patented, free assessment will help us understand your family's needs.
Completing the assessment is free. It does not represent any obligation.
The assessment results will give you an idea of the specific areas where your teen is struggling and where they are doing well. Once you can pinpoint the kind of help that your teen needs, you will be able to find help for your teen in the most effective way possible.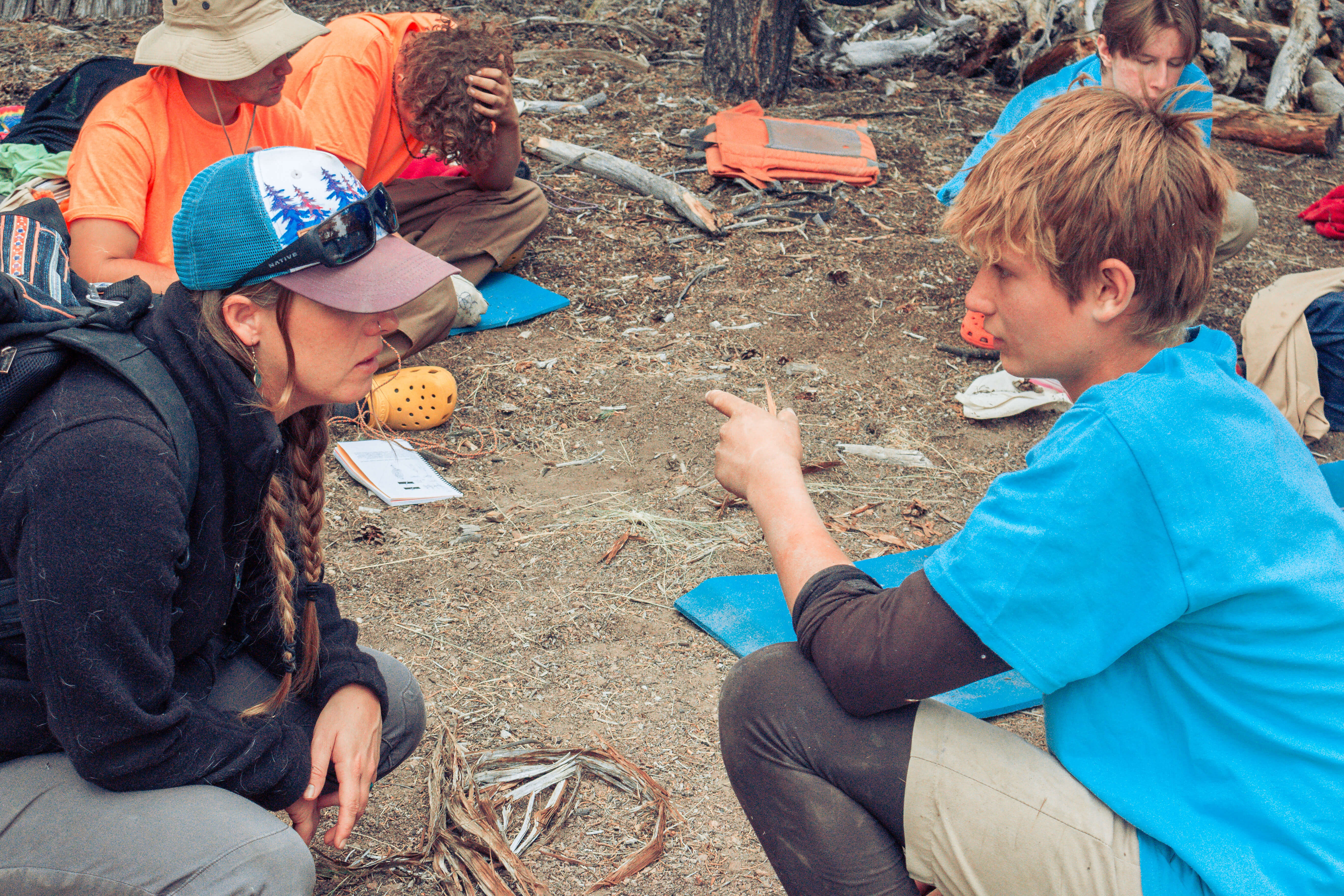 For treatment to be effective and lasting, it has to do two things. Treatment must both disrupt dysfunction and reengage in health development. The wilderness is the best environment to achieve those two goals. RedCliff Ascent goes beyond those two goals as well. It also provides unique therapeutic experiences for your teen. At RedCliff Ascent, your teen will take part in traditional talk therapy.
They will also take part in Experiential Therapy. In Experiential Therapy, trained professionals guide your teen through real-life activities. Activities can be as diverse as role-playing or hiking through the wilderness. But they are done with the support and supervision of a trained therapist. The experiential activities will let your teen feel success, disappointment, responsibility, and more. A therapist will be there to help your teen understand those feelings.
Over time, your teen will learn to understand feelings of pain they experienced in the past. They will learn how to let go of the pain that may be preventing them from moving on. For most teens, the wilderness is a different environment from what they know. The novelty of this environment provides an opportunity. While teens explore the wilderness, they experience success and failure. That is why Wilderness Therapy is a popular form of Experiential Therapy.
Your teen will also learn how to become more comfortable with feelings of success failure. They will learn how to respond to successes appropriately and persist when confronted with failure.
Therapists at RedCliff Ascent understand Experiential Therapy and the wilderness. They can use wilderness experiences in a prescriptive way. That means teens are not only guided through the wilderness. Clinical professionals ensure teens have the right experiences at the right time for the teens' continued development.
When your teen comes to RedCliff Ascent, you can expect three changes.
First, unhealthy systems and behaviors will be disrupted.
Second, you and your teen will come to understand the issues causing dysfunction.
Third, your teen will have impactful experiences and create healthy connections.
These experiences and relationships will help your teen reengage in healthy development. Memorable, lasting experiences and relationships give your teen and your family the best possible opportunity to heal.
Wilderness Therapy Focuses on Healing Families
You want the best, most validated Wilderness Therapy program for your teen. That is why you must choose RedCliff Ascent. Many programs describe themselves as wilderness therapy programs. But different programs provide very different wilderness experiences. That can make it challenging to understand what wilderness therapy is.
For RedCliff Ascent, wilderness therapy has two essential elements. The first element is embracing the healing traditions of the past. The second element is employing modern, researched-based theories of change. Together, these two elements create change that is lasting and authentic. RedCliff Ascent combines these two crucial elements by focusing on developing relationships.
Your teen's future development depends on how secure they feel in relationships. If your teen does not feel secure or does not feel secure in a social environment, expect dysfunction. The dysfunction may be an addiction, isolating behaviors, or unhealthy choices.
Healthy relationships are the foundation for growth. For you to experience healthy development, your personal attachments need to feel secure. You also need to have a sense of social acceptance.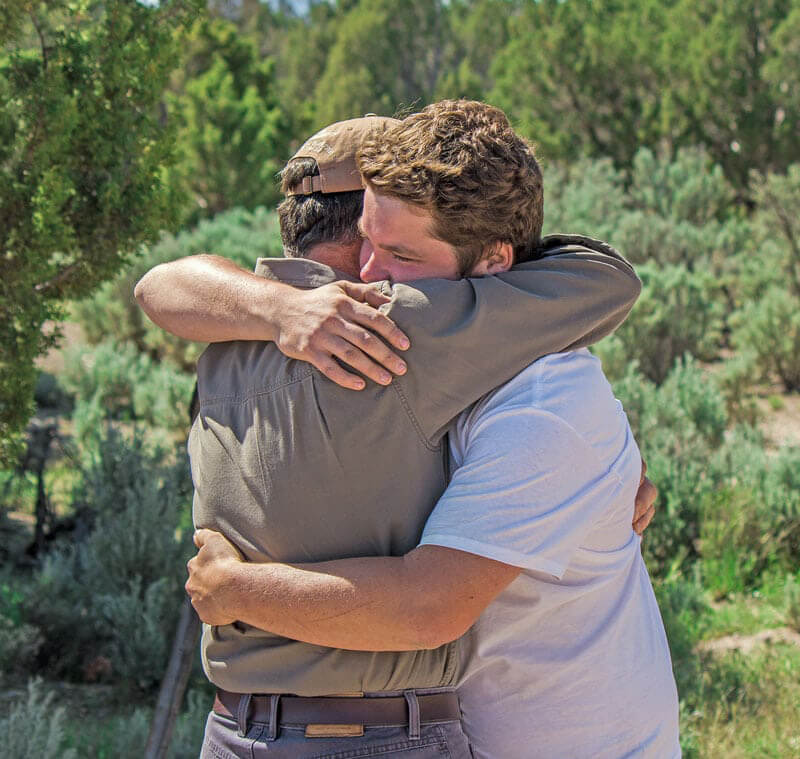 Parents Are Involved in Every Step
At RedCliff Ascent, parents are a vital part of the healing process. You are part of your teen's treatment team and help make decisions based on your teen's needs. You will exchange letters with your teen. You will also have the opportunity to make phone calls to your teen when it is clinically appropriate.
Most families feel a sense of guilt at sending their teen away for treatment. However, when communication has thoroughly broken down in the home, taking the time to step back and gain perspective may be the best solution for your teen and your entire family.
RedCliff Ascent's 3rd Party Accreditations and Designations
The Joint Commission ensures that the techniques and healing practices we use adhere to the highest quality of clinical and medical practices. RedCliff Ascent is one of the first wilderness programs to have the backing of the Joint Commission. Having this endorsement proves the reliability of our program. We have group sessions. We work to heal the mind. We aren't just out in the wilderness playing survivor. Our therapy practices meet and exceed the Joint Commission's standards.
The Association for Experiential Education (AEE). With the endorsement of the Joint Commission, we are covering the medical side of wilderness therapy. The AEE monitors the effectiveness and safety of experiential adventure activities. It encompasses the outdoor safety aspect. When planning your teen's therapy regimen, we ensure that we are following the AEE's set guidelines.
The National Association of Therapeutic Schools and Programs (NATSAP) is in some ways, the biggest proof of this program's success. The NATSAP requires programs to conduct research about their effectiveness, making sure the research follows the highest quality standards. We are proud to say that we have earned their gold standard of excellence. The NATSAP has said of our program, "On average, RedCliff Ascent clients arrive at the program with clinically significant levels of behavioral and emotional dysfunction. However, they are within the healthy range of functioning upon completion of the program, and these gains are maintained at 6-12 months post-discharge."
The Outdoor Behavioral Healthcare Accreditation with the partnership of AEE (AEE OBH Accreditation) provides impartial validation that we meet or exceed standards that have been developed exclusively for outdoor behavioral healthcare programs. This includes that we operate above industry standards of ethical care, treatment evaluation, and risk-management practices. It also provides evidence that we are committed to quality and adherence to professional standards.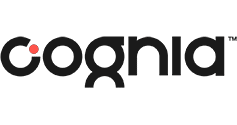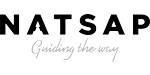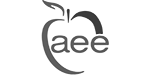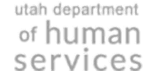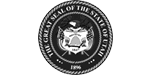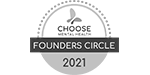 This school is authorized under federal law to enroll international students.