Admissions
Thank you for your interest in RedCliff Ascent wilderness therapy program.  Finding appropriate teen help can feel overwhelming when your family is in crisis.  We understand that.  For over two decades of helping troubled teens, we can appreciate how difficult the admissions process feels. Placing your child in a stranger's care can seem overwhelming. For that reason we have our admissions department ready for your call.  Our goal is not necessarily to enroll your child but to provide your family with a variety of resources. This is information you can use to make the best possible decision during a very difficult time.We would love to visit with you to introduce ourselves.
Our Admissions Policy
At RedCliff Ascent your child is most important. We want to determine if our services can serve you appropriately. A student may be admitted for treatment if the student meets the following criteria.
The student must pass a complete physical evaluation. This evaluation is geared for the rigors of the wilderness program. The clinical director must approve students that are on psychotropic medication. The student's psychological or mental state must be at a level that their safety will not compromise the safety of other student or staff.

The student must speak English in order to effectively communicate with the therapist, peers, and counselors. Inability to speak English will result in treatment barriers that will affect the treatment outcome.

The student must weigh at least 100 pounds.

The student must be 13 to 18 years of age.

Students with communicable diseases may be denied

Students that are pregnant will be denied
The intent and purpose of the RedCliff Ascent Outdoor Therapy Program is to provide an effective therapeutic experience. Due to the nature of the program, there are physical and mental conditions as well as medications that could prohibit a student's enrollment. Below are a few of those conditions, including:
Diabetes.

Epilepsy.

Hypoglycemia.

Pregnancy.

Severe asthma.

Severe allergies.

Actively hallucinating.
All medications are cleared during the pre-admission process. If there are special circumstances with your child's health make sure to let us know.
Give our website a look. We can always take your call however so call us at 801-921-8488. We have our admissions department ready for your call.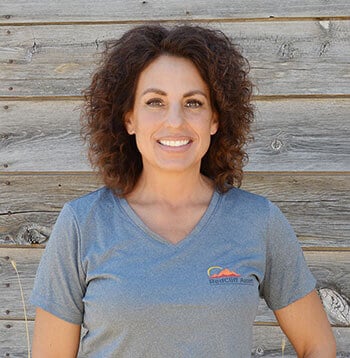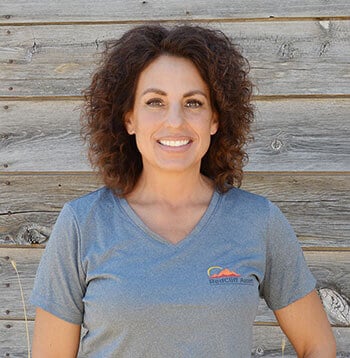 Darcy Holt
ADMISSIONS DIRECTOR
Darcy has been a member of the RedCliff team for over 6 years. She came to us from the public school system where she taught preschool and then moved to an administrative position at the local elementary where she was for 8 years. Working with kids and families has been Darcy's passion and focus for many years. Having struggled herself as a teen and now a mother of 2 teenage boys she brings a unique perspective to RedCliff and our families. "Sending your child away to treatment has to be one of the hardest things a parent would have to do", Darcy says. "I want our families to know we understand and are here to help heal their families!"Darcy has over 24 years of experience working as a mentor and sponsor with adolescents and young adults suffering from the disease of addiction. She spends many hours speaking at rehabilitation centers, treatment centers, and even local high schools to share her experience strength and hope with others. "To be able to combine my personal passion with my work is a dream job! I love that I get to give back to families what was so freely given to me when I was younger and hopeless!" explains Darcy. "RedCliff is my job but being a part of the healing in the wilderness is my joy!"Darcy grew up in Greenbrier, Arkansas where she graduated high school and attended Arkansas College in Batesville. After her parents retired, they moved to Enterprise, Utah and Darcy transferred to Southern Utah University in Cedar City, Utah. Darcy lives in Enterprise, UT with her husband and two boys ages 15 and 18. She has served on the Enterprise City Council for eight years and has run the local Easter Egg Hunt for 12 years. She feels that being of service to her community and being a part of RedCliff is her chance to pay it forward.