Admissions
Thank you for your interest in the RedCliff Ascent wilderness therapy program.  Finding appropriate teen help can feel almost overwhelming when your family is in crisis.  We understand that.  After over two decades of helping troubled teens, we can also appreciate how difficult it is to place your child in a stranger's care.  Our web site is designed to introduce us to you, and you to us.  

Our goal is not necessarily to enroll your child but to provide your family with a variety of resource information you can use to make the best possible decision during a very difficult time.
Our admissions policy:
RedCliff Ascent reserves the right to determine from among applicants for its services those it can serve appropriately, within the limits of its resources, contractual or legal obligations, capacities, and mission. A student may be admitted for treatment as long as the student meets the following criteria:
The student must pass a complete physical evaluation that is geared for the rigors of the wilderness program. The clinical director must approve students that are on psychotropic medication. The student's psychological or mental state must be at a level at which their existence in the wilderness environment will not compromise the safety of the individual student, the treating staff, and other participants in the program.
The student must speak English in order to effectively communicate with the therapist, peers and counselors. Inability to speak English will result in treatment barriers that will affect the treatment outcome.
The student must weigh at least 100 pounds.
The student must be 13 to 18 years of age.
Students with communicable diseases may be denied
Students that are pregnant will be denied
The intent and purpose of the RedCliff Ascent Outdoor Therapy Program is to provide an effective therapeutic experience. Due to the nature of the program, there are physical and mental conditions as well as medications that could prohibit a student's enrollment. A few of the conditions are listed below:
Diabetes
Epilepsy
Autism
Hypoglycemia
Pregnancy
Severe asthma
Severe allergies
Actively hallucinating
All medications must be cleared during the pre-admission process. Any extenuating circumstances regarding a student's health should be addressed with the admissions counselors.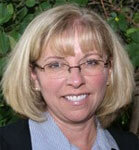 Barbara Davis
Sr. Admissions Coordinator
Please explore our website or call an admissions counselor at 801-921-8488 for additional information about how RedCliff Ascent can help your family.