The Admission Process Made Simple
We have been helping troubled teens for over two decades, so we understand that the admissions process can feel overwhelming during your time of crisis, on top of the fear of placing your teen's health in the hands of strangers. Our goal is not just admitting your child into the program. We want to provide a variety of resources that can inform your decision and use your discernment during this difficult time.
Add a header to begin generating the table of contents
Your teen is the top priority at RedCliff Ascent. Thus, we want to determine if our services can serve you appropriately. A student may be admitted for treatment if they meet the following criteria:
The student must pass a complete physical evaluation. This evaluation is geared toward the rigors of the wilderness program. The Medical director must approve students that are on psychotropic medication. The student's psychological or mental state must be at a level that their safety will not compromise the safety of other students or staff.
The student must speak English in order to effectively communicate with the therapist, peers, and counselors. The inability to speak English will result in treatment barriers that will affect the treatment outcome.
The recommended  BMI should be between 16-36. .
The student must be 13 to 17 years of age.
Students with communicable diseases may be denied
Students that are pregnant will be denied.
The purpose of the RedCliff Ascent Outdoor Therapy Program is to provide an effective therapeutic experience. Due to the nature of the program, there are physical and mental conditions as well as medications that could prohibit a student's enrollment. A few of the conditions include:
Diabetes
Epilepsy
Hypoglycemia
Severe asthma
Severe allergies
Active hallucinations
All medications are cleared during the pre-admission process. If there are special circumstances with your child's health, let us know.
We want to help make the admissions process as easy as possible. Our goal is to potentially heal your teen and your family, which is why we strive to be available to answer your questions and discuss any concerns to make the admissions process as smooth as possible.
We do not sell our services. Rather, we want to make sure that we are the best possible first step toward rebuilding a healthy family. If another program better fits your teen's needs, then we will try to help you find the other program.
Another positive aspect of our wilderness therapy is that we can also move as quickly as a family needs. At RedCliff Ascent, we bring in students 24/7, 365 days per year so your teen can start as soon as possible.
The first step is for a family to find RedCliff Ascent either online, from an alumnus, or from a referring professional. We also have valuable information on our website. However, it's extremely beneficial for a prospective parent to contact us directly so that we can learn about their teen. Every teen is different. We don't define teens by their diagnosis. They are also not defined by the worst choices they have made. At RedCLiff Ascent we use the Integrative Care model. This means we not only gather diagnosis and behaviors but we also consider age, treatment history, family dynamic, and other influencing factors to determine the course of action with a family seeking treatment.
Once a family is in contact with RedCliff Ascent, we walk them through how wilderness therapy works. Specifically, we talk about how we could help them and their teen. When they are ready to move forward, a family completes the online application.
After the application is complete, we will discuss the suitability of RedCliff Ascent as the place for their teen. We look at challenges, academic needs, clinical needs, and medical needs, then begin to outline a treatment plan. We can also start to discuss a potential therapist and group fit to ensure we are delivering the best possible options for their son or daughter. Once we have the approval to place a teen, we send over a few documents for review and electronic signature.
Finally, we will work together to create a transition plan from the home to RedCliff Ascent. This can come in the form of a transport company, or a family bringing their son or daughter directly to RedCliff Ascent. We make recommendations based on the needs of the family.
One of the biggest misconceptions for parents is that they are alone in this process. We work with hundreds of families every year who have an adolescent at home who is struggling to make age-appropriate decisions. Often these teens can benefit from learning how to manage relationships, depression, anger, and anxiety. That is where RedCliff Ascent can help.
Families are never obligated to come to RedCliff Ascent. We are grateful to discuss your teen and your needs. You are not bound to our organization at any point. This is your child, and we respect the chance to discuss this process with you all.
You will NOT feel pressured. We are very passionate about our program and the work we do. We are not high-pressure salespeople. We want to provide all the information about our program to families that are trying to make a difficult decision. We know we can't work with everyone, and sometimes another program may be a better fit. If families are unable to work with us we will use resources to try and help and support them in finding an appropriate treatment or connecting them with resources that can provide information to help them. For those teens who would benefit from RedCliff Ascent, we will tell you how and why RedCliff Ascent can help.
We want our process of working with families to help them feel a level of comfort as they navigate such a challenging time. We know adolescents and their challenges. We can provide direction, discussion, and a path to success. Families can expect to hear from our admissions team throughout the admissions process and on the day of admission.
Once their teen is in our program, we will continue to give them updates over the first four days on how they're integrating into RedCliff Ascent. It's essential that families know they're part of a team committed to helping them and their son or daughter.
Parents can expect to be challenged, to feel strong, sad, to feel growth, love, and happiness, and to feel a massive sense of success and healing. This is not an easy process, but it is worth it. We strive to ensure families feel connected to RedCliff Ascent, to their child, and each other. One of the biggest changes to the process has been the family support group, which has weekly calls for parents that are both navigating this course, and those that have children in our program.
If you are interested in learning more about RedCliff Ascent, we invite you to look at our website. After doing this for more than 25 years, we have a wealth of resources for families, from videos, family testimonials, research on success, to parent references, we are confident that parents will get the "real look" into who we are, and how we work with adolescents.
When you are ready to take the next step, please call 801.921.8488 for more information. We will be ready to help.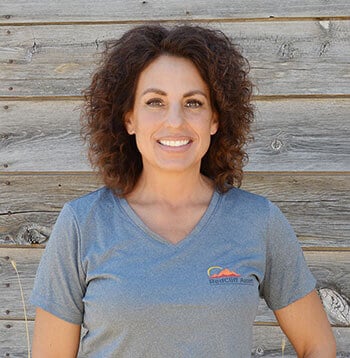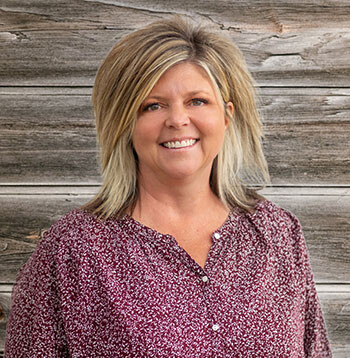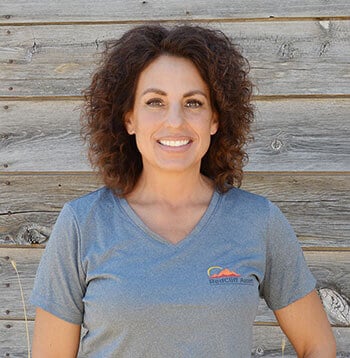 Darcy Holt
ADMISSIONS DIRECTOR
Darcy has been a member of the RedCliff team for over 6 years. She came to us from the public school system where she taught preschool and then moved to an administrative position at the local elementary where she was for 8 years. Working with kids and families has been Darcy's passion and focus for many years. Having struggled herself as a teen and now a mother of 2 teenage boys she brings a unique perspective to RedCliff and our families. "Sending your child away to treatment has to be one of the hardest things a parent would have to do", Darcy says. "I want our families to know we understand and are here to help heal their families!"Darcy has over 24 years of experience working as a mentor and sponsor with adolescents and young adults suffering from the disease of addiction. She spends many hours speaking at rehabilitation centers, treatment centers, and even local high schools to share her experience strength and hope with others. "To be able to combine my personal passion with my work is a dream job! I love that I get to give back to families what was so freely given to me when I was younger and hopeless!" explains Darcy. "RedCliff is my job but being a part of the healing in the wilderness is my joy!"Darcy grew up in Greenbrier, Arkansas where she graduated high school and attended Arkansas College in Batesville. After her parents retired, they moved to Enterprise, Utah and Darcy transferred to Southern Utah University in Cedar City, Utah. Darcy lives in Enterprise, UT with her husband and two boys ages 15 and 18. She has served on the Enterprise City Council for eight years and has run the local Easter Egg Hunt for 12 years. She feels that being of service to her community and being a part of RedCliff is her chance to pay it forward.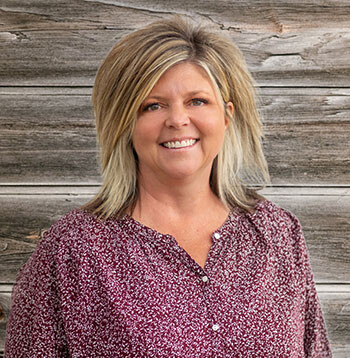 Jody McMillan
ADMISSIONS COORDINATOR