The Impact of an Earth Name
We received this letter from the mother of one of our alumni recently: 
What is The Impact of an Earth Name?
"One of the more impactful things our son experienced while at RCA was receiving his earth name.  It was the first thing he shared with us at graduation camp and it continues to influence him every day.  For several weeks after his return it was very emotional for him to share the remarkable description Phoenix had written about him.  We want to express our thanks to her for recognizing the special qualities in our son, "White Onyx Hawk", that may have otherwise gone unnoticed and certainly unspoken.
He's been back home now for a little over two months and still wears his Powaka every day.  Hawk's major focus at school this year is art as he hopes to attend an art school next year.  The influence of RCA is captured in much of his artwork.  Here's one example that the staff at RCA will enjoy."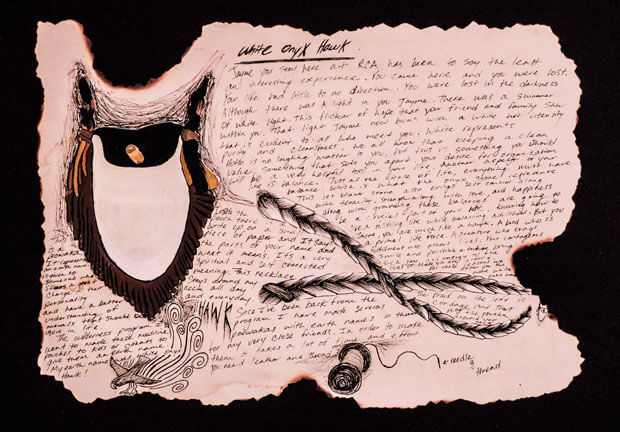 Thanks so much for sending this!  Good luck with everything!