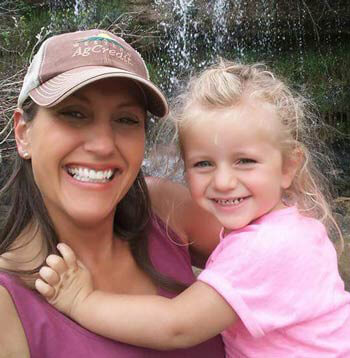 Crystal Sevy
I grew up in the foothills of the Ozark Mountains raised by all the southern critters. I attended Greenbrier, Arkansas Schools up until my junior year when, as a family, we moved to Enterprise, Utah. I completed high school in Enterprise and then attended Dixie University. During this time I found the first love of my life. The sky! Once upon a time, I became a Skydiver, having now made just fewer than 300 jumps from perfectly good airplanes and helicopters. This experience changed me and made me more confident and focused in all my life experiences.
After completing my time at Dixie, I went on to a career as a Lab Tech. / Phlebotomist at Cedar City Hospital.
After battling infertility for over 17 years I found the second love of my life. I had my first and only baby girl at age 41. She indeed is a miracle. I left work at the hospital to fully enjoy this once in a lifetime opportunity of being a Mother. This is the most amazing experience of my life. She's the only thing that has topped the Blue Skies.
My baby is now attending school and having adventures of her own. Therefore, I've had the opportunity of joining the RCA family in a part-time position.
I thought I had a pretty good grasp on what RCA was all about before joining. I was pleasantly surprised after realizing the depth of this program and the strength that it holds in healing so many families. To see it happen before my eyes are so humbling. I've already learned so much in the short time being here.
A little bit of what I do goes a long way. I provide the connection of loved ones with their children through our Parent Portal. This is where parents and loved ones have access to letters and pictures from their student. This is also where my relationship with the students comes from. It is so exciting to see the growth they experience even if just in their pictures. To be even just a small part of the miracles happening here on a daily basis is an honor and privilege.