Admissions Director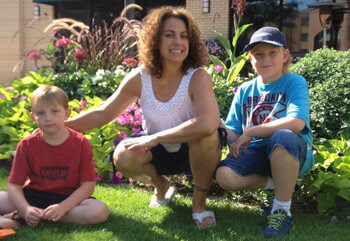 Darcy grew up in Greenbrier, Arkansas where she graduated high school and attended Arkansas College in Batesville. After her parents retired, they moved to Enterprise, Utah and Darcy transferred to Southern Utah University in Cedar City, Utah.
Darcy has over 19 years of experience working as a mentor and sponsor with adolescents and adults that suffer from the disease of addiction. She spends many hours speaking at rehabilitation centers and some local high schools in hopes of sharing her own experience, strength, and hope with others. Darcy feels she has found her dream job; a place Like RedCliff where she can make a difference.
Darcy has served as our Family Support Services Director and if you ask her, taking families through the graduation process is one of the most fulfilling things she has ever done. Darcy also has served as our very own on-site photographer. She loves it when a student who wouldn't talk to her or look at her at first gets all excited and really wants their picture taken by the end of their stay. She says, "watching that light come on is amazing!" Darcy has served as our Admissions Counselor and is currently the RedCliff Ascent Admissions Director. Darcy is a wonderful team member and enjoys working with parents and guardians to help them discover how RedCliff can help their son or daughter and ultimately their family heal and recover.
Darcy lives in Enterprise, UT with her husband and two boys ages 13 and 10. She has served on the Enterprise City Council for four years and has run the local Easter Egg Hunt for 8 years. She feels that being of service to her community and being a part of RedCliff is her chance to pay it forward.