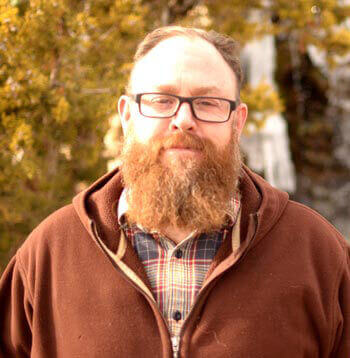 David Saldana – Therapist
David Saldaña is a therapist at both Discovery Ranch for Girls and RedCliff. He has been working in the field of therapy for eighteen years, working in both wilderness and residential boarding school programs throughout the American West and Canada. Through his experience, he has held many positions that have added to his repertoire of therapeutic experiences, such as field staff, senior field staff, residential director, program director and now a therapist. David created an outdoor, year-long program for adolescent youth in southern British Columbia that operated for 4 years, bringing children from Vancouver, Penticton, and Kelowna. There he directed staff and taught wilderness skills while also adding guidance to the youths. Through his experiences and training, David has worked with a wide range of people including adolescent males and females on trauma, attachment disorders, depression, low self-image issues, anxiety, and drug abuse. David is passionate about the outdoors and brings an outdoor experiential component to his sessions.
David brings years of experience and knowledge to DRG. He is a strong believer in experiential therapy and loves to apply this in his sessions.
David is originally from southern California where he surfed, skateboarded and went to music concerts. He moved to Southern Utah in 2001 and went directly into wilderness therapy to start his career. David is currently working on his Master of Social Work at Boston University School of Social Work and will be done in the summer of 2019.