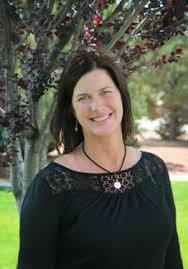 Jennifer Hedrick
Originally from Southern California, Jennifer came to Utah to attend both undergraduate and graduate school. She comes to RedCliff Ascent, after being an integral part of Moonridge Academy. Previously at Southern Utah University working in student development and academia for 18 years. She has received a significant amount of training in, and teaches, human development and group psychotherapy. Her experience has been diverse.
Jennifer started working with teens in 2008. It was here that she also discovered her passion for helping young people gain confidence in the understanding and expression of personal emotion. The training she has obtained over the years has given her the opportunity to fulfill many passions that feel innate to her.
Some of these include:
Learning to integrate traumatic experiences into life. As well as letting go of the pain that may be associated with these experiences (trauma, recovery).

Learning to achieve a positive identity as a gay, lesbian, bisexual or transgender youth.

Gaining a positive body image and learning to have a healthy relationship with food.

Learning to navigate relationships with a definite sense of self and appropriate boundaries.
Jennifer not only loves working with youth but believes that strong family work is an integral part of the change process. She is trained in EMDR. And she loves educating young people and their parents on how the nervous system impacts their responses to stressful situations.
Jennifer loves laughing, traveling, trying new and exciting food. As well as exploring the outdoors, and spending time with her husband and kids.