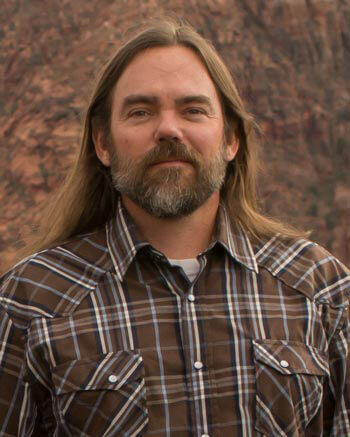 Justin Swensen
Justin is the Field and Experiential Director at RedCliff Ascent. He has been working in the mental health and wilderness therapy field since 1997. Justin has extensive experience as a field guide, as well as, training wilderness therapy guides. He has spent eight years working as a field guide directly with adolescents and young adults. During this time he has helped thousands of struggling teens and young adult make significant life changes.
During Justin's time in the wilderness therapy field, he has held numerous positions. The positions include Supply Manager, Staff Trainer, Field Support Manager, Assistant Field Director, and Field Director. Justin's diverse experience also helps him understand the various dimensions of running a safe and effective program, from the gear the students use to the interpersonal relationships that staff builds.
Justin has his bachelor's degree is the Therapeutic Use of Adventure Education from Prescott College. Justin's area of emphasis is in experiential education including primitive technology and high adventure activities. In addition, Justin has been running adventure trips outside the wilderness therapy field. His adventure trips include technical canyoneering, rock climbing, mountain biking, rappelling, and fly fishing. Justin has trained on these topics for decades. He presents professionally on the use of adventure in therapeutic change and primitive technology.
As the Field Director at RedCliff Ascent, Justin's primary focus is providing a safe and impactful wilderness experience for struggling adolescents, young adults, and their families.
"I wholeheartedly believe in the healing power of the wilderness and I have witnessed the magic of wilderness therapy many times over!"