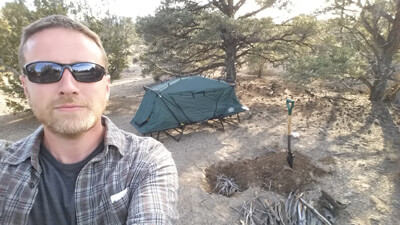 Ron is a licensed Associate Clinical Mental Health Clinician through the State of Utah, Utah Division of Occupational Licensing. He attended Western Michigan University where he received his master's degree in Counseling Psychology. He is also a Nationally Certified Counselor and a Board Certified Life Coach. He has worked with adolescents and families as a therapist for over a dozen years in Michigan where he worked as a Licensed Practicing Counselor. He has specialized in working with at risk youth as a high school behavior specialist and worked with youth and their families as a Wraparound Clinician and Home-based Therapist. He even spent a short time, while finishing his master's, as a Juvenile Probation Officer. He has trained in EMDR, Eye Movement Desensitization and Reprocessing, and TF-CBT, Trauma Focused Cognitive Behavior Therapy, Critical Incident Stress Debriefing and headed up and helped implement a crisis response team of therapists. He has pursued additional training beyond his master's degree to improve his skills to effectively help young people to process traumatic life experiences which are impacting their feelings of safety and connection to friends, family and the community.
When asked why he would move all the way to Utah from Michigan he answers, "For the beauty and connection to nature and the chance to live my life in a place that helps ground and connect me to nature. I am extremely lucky to have the chance and the opportunity to combine my work with my passion for the outdoors."
Ron enjoys bouldering, hiking, mountain biking, drum circles, traveling, creating art, native cultural practices, and spending time exploring Southern Utah.