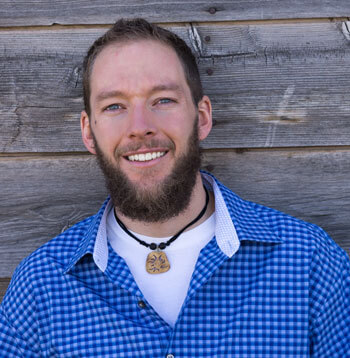 Program Therapist
I have been working in the wilderness therapy field since 2013. In that time, I have had many roles in wilderness therapy and currently, I am working as a Clinical Social Worker with RedCliff Ascent. Early in my wilderness therapy career, I saw the profound impact wilderness had on the lives of adolescents and their family and I knew this was something I wanted to do with my life.
A little about my background, I received a bachelor's degree in Behavioral Sciences at the University of Utah studying Parks, Recreation, and Tourism as well a bachelor of Music in Jazz Performance. I went on and earned a master's degree in Social Work from the University of Utah. I have been specifically working in adolescent, young adult and family care treatment. In addition to my wilderness work, I have worked in residential, addiction recovery, veteran's affairs, and outpatient settings.
I started my love for this work as a direct care staff, working with clients and found myself so enthralled about this work, that the passion guided my education to eventually becoming a therapist. As a therapist, I work in trauma, process addictions, anxiety and mood disorders and specialize in building durability, grit, and individual worth.
In summary, I want to say that I am extremely passionate about the overall effectiveness and diverse setting of a primitive outdoor program. There are challenges that are unique to our field which compels a change in perspective and ultimately each individual's life narrative. In my time of practice, I have had the opportunity to become deeply familiar with the wilderness metaphor of external difficulties mirroring internal conflict as well as representing regular unhealthy family or home environmental patterns. I am not only willing to implement interventions which are consistent to this model, but I am adamant about allowing clients to build strength, achieve growth, and attain resiliency by fully experiencing physical, mental, emotional, and even spiritual distress. As each client is supported through learning both hard and soft skills of the program, they are more equipped with the right tools of confidence, individual self-reliance, and effective communication to forge their way through future dilemmas.
…