Seeking help can come in many forms. These sometimes include a hospital visit, contact with a mental health professional, or law enforcement. Depending upon how these interactions go, your child may be deemed a threat to themselves or others. They could be placed on a 72-hour hold, commonly referred to as a 5150 or 5585 hold, for their safety. The need for an involuntary commitment can be terrifying for any parent and child. It is important for you to recognize that this involuntary hold is intended to ensure the safety of your child and to give professionals time to assess your child's needs during this psychiatric emergency.
Generally, a 5150 or a similar involuntary mental health hold is just one step in a longer process. It is often after a 5150 hold that parents consider more intensive treatment options, including wilderness therapy. Here is a guide for parents if you find yourself in this situation.
In This Article We'll Discuss:
Add a header to begin generating the table of contents
A 5150 hold is a common term used to describe a 72 hour hold or involuntary commitment. This type of involuntary hold is implemented by a professional concerned that your child may be a threat to themselves or others. While the names of this type of involuntary hold may vary, the intent is to provide crisis intervention to ensure your child's safety. An additional benefit of the involuntary commitment is that it gives time for mental health professionals to assess your child's needs so that you know what to do next.
Having your child placed on a psychiatric hold is difficult for any parent. That said, involuntary treatment is an opportunity to get professional insight into how to best help your child. Listening to mental health professionals now could be the thing that saves your child's life.
Every state has their version of a 5150 hold. Most are 72 hours long, though this can vary. The time that your teen or young adult is being held depends on the state you live in, your health insurance plan, or your child's symptoms. During this time, it is essential to reflect on the fact that your child is safe. It is also time to pay close attention to your child's needs.
A 5150 hold is an indication that your child needs professional care. Please know that you are not alone. While grounds for a 5150 hold vary case to case, some of the most common reasons for teenagers include suicidal ideation or a suicide attempt. In fact, "suicide rates almost doubled in youth aged 17 years and younger during the past 10 years and… more than tripled in girls aged 10 to 14."
While a 5150 hold is a serious situation for your family, it can be an opportunity for positive change. While the professionals do their work to assess your child, there are some steps that you can take to support your family unit during this difficult time.
What Your Child is Experiencing and How They Might Be Feeling
Know that your child is safe - this is the most important thing right now. It is also important to recognize that your child is likely not thinking clearly. They are probably having a hard time seeing the big picture and often don't understand how to help themselves.
Your child is most likely feeling isolated and may not see how others could help them through their struggles. They may take their emotions out on you or other loved ones. This is normal and not something to be alarmed by. Your child may not understand why they are being forced into involuntary hospitalization. Chances are they are not being completely rational and could be hyper-focused on getting out of their current situation.
Unfortunately, this means that your child may not be comfortable fully disclosing details of their emotional state. They may instead try and "say the right thing," to get themselves out of the hospital. It is still important to acknowledge what your child is feeling and support them as best you can.
3 Ways to Support Your Child While They are in the Hospital
Here are some strategies on how to best support your child during a 5150 hold:
1. Actively listen to your child.
Active listening is a technique where you acknowledge what your child is saying to ensure mutual understanding before including your opinions. For example:
Child: I hate it here and just want to go home.
Parent: I am hearing that you are not liking the situation that you are in and that you want me to sign you out. Let me check in with your therapist; I want to see what they think is in your best interest before making any decisions.
2. Validate their feelings.
Let your child know that it is okay to feel sad or embarrassed about what happened. Maintain a hopeful and forward-looking tone. This does not mean you need to counteract negativity with positives. That might frustrate your child. Instead, try and keep the tone of the conversations hopeful and oriented towards a better future. Advocate for your child's needs during this time. If you feel that they are at risk for another psychiatric emergency, and it is not safe for them to come home, consider other treatment options available.
3. Practice Self-care.
It is essential during this turbulent time that you take care of yourself. You can not burn the candle at both ends and be able to give your full self to your family. It is essential to do whatever it is that you need to recharge. Whether it is taking walks around the neighborhood or going to a weekly yoga class, give yourself permission to take care of your own needs in addition to your child's.
Actions to Take While Your Child is on a 5150 Hold
Ask for documentation regarding changes in your child's medication. While your child is on the 72-hour hold, a psychiatrist will call you to prescribe a new medication or to request the discontinuation of a medication.
While this seems like common sense, it is not as widely known that psychiatrists may increase or decrease the dose of already prescribed medications without notifying you. As such, it is important to ask for documentation of all changes to your child's medications so that your child can get the best psychiatric care.
Additional Documents to Ask for Regarding Medical Care Include:
Lists of any known side effects of new medications.
Copies of any psychiatric evaluation that may have been done while they were in the hospital. This evaluation is conducted by a mental health professional. It can inform you if your child is suffering from a mental disorder and can be useful when trying to plan for what happens after your child is discharged.
A discharge summary which includes essential information from the assessment conducted while your child was on the involuntary psychiatric hold.
Post Discharge Planning and Preparing for Next Steps
As your child's discharge approaches, it is essential to start considering further treatment options to begin planning the next steps for their care. The 5150 or other holds are intended to be temporary to stabilize and assess your child. It is necessary to continue treatment beyond the 5150 hold to ensure lasting change.
This is a critical time in your child's life, and the decisions that you make now can have an immense impact on their future. Your child might not be in favor of getting further treatment. They might not understand the benefits and instead focus on the restrictions on their daily life. That said, resolving mental health issues while your child is still young, and while you have parental control, often shows positive long-term results. As a parent, you also have a variety of treatment options.
Main Types of Treatment:
Outpatient
Hospital Inpatient
Wilderness Therapy
Residential
Outpatient: This consists of regular mental health appointments while living at home. The structure of outpatient therapies varies widely in terms of the number of appointments and duration of the program.
Hospital Inpatient: Inpatient treatment at a psychiatric hospital usually lasts less than 30 days. Care occurs in a mental health facility that is a part of a hospital. This is considered the highest level of care and is generally reserved for the most acute cases where patients are experiencing a crisis and are a threat to themselves or others. Inpatient hospital programs can help a patient who is experiencing a psychiatric crisis and needs psychiatric evaluation and stabilization.
Residential Treatment: This is a mental health treatment facility where the patient will live and engage in various treatments. Residential programs are, by definition inpatient programs, but take place outside of a hospital setting in a designated facility.
Wilderness Therapy: Wilderness therapy is a mental health treatment strategy for adolescents and young adults with maladaptive behaviors. Wilderness programs combine therapy with challenging experiences in an outdoor wilderness environment to "kinetically engage clients on cognitive, affective, and behavioral levels." Many programs are designed for crisis intervention.
The Goal of Wilderness Therapy is to Provide:
Therapeutic assessment
Intervention and treatment of problem behaviors
Safety & stabilization
Lasting change
Some wilderness therapy programs incorporate adventure therapy into their model. For example: RedCliff Ascent uses wilderness therapy to offer more opportunities for assessment, skill-building, and knowledge acquisition than traditional therapy programs. Additionally, these are opportunities to learn transferable skills that are necessary steps for healthy identity development. Finally, wilderness therapy provides opportunities to experience success, leading to improved mental health, increased self-efficacy, and lasting change.
In conclusion, this is the time for you to advocate for your child's mental health care needs. It is essential to follow your intuition after your child has been in an involuntary hold and do what you feel is best for your family and your child.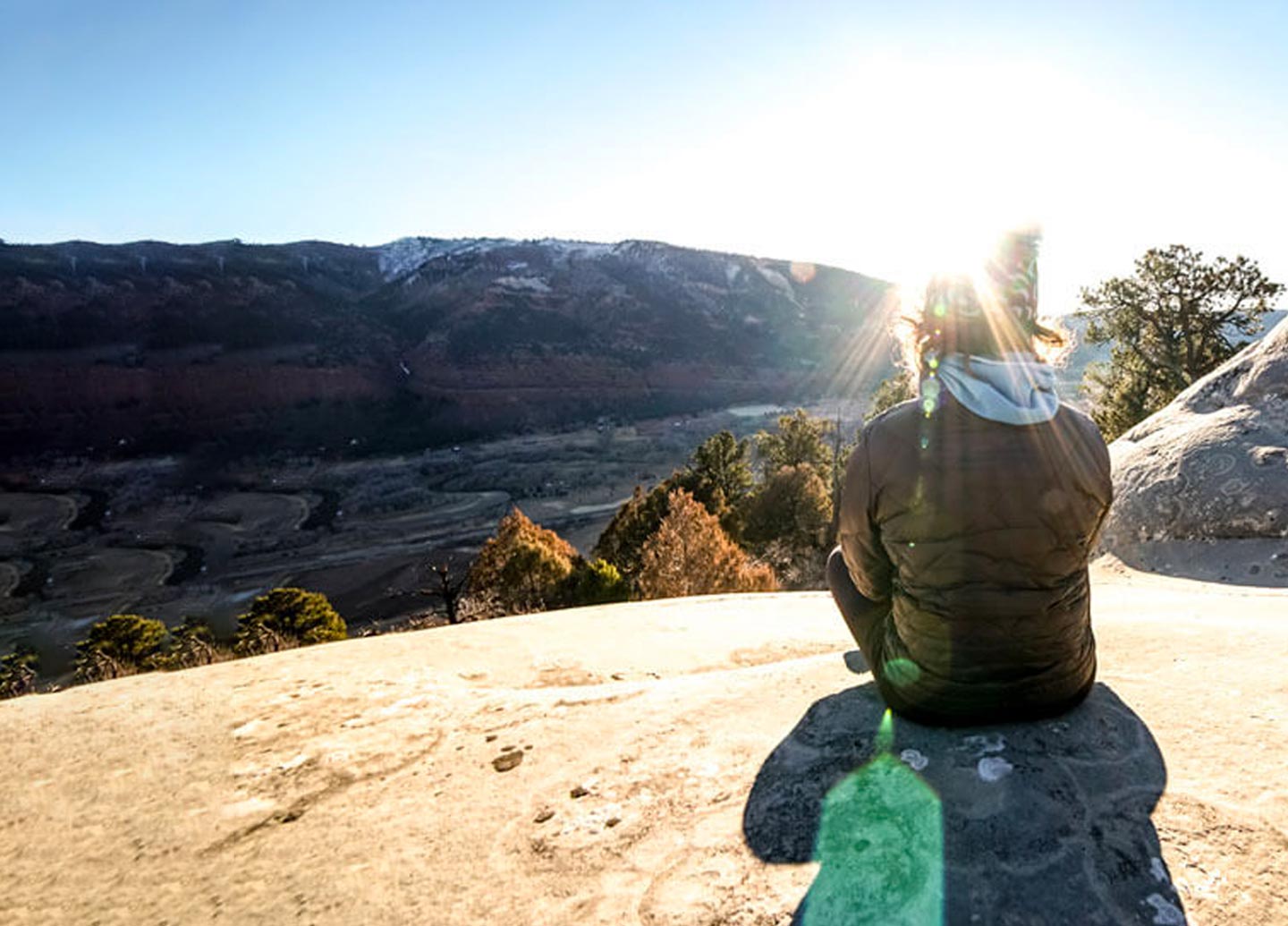 About RedCliff Ascent's Wilderness Therapy Program
RedCliff Ascent's Wilderness Therapy program was uniquely crafted to assist students and their families in creating lasting, life-long emotional changes through compassionate, intentional, research backed, and safe outdoor wilderness therapy programs. The professionals at RedCliff Ascent understand individuals don't come with instructions, and every student is unique, capable, and amazing in their own right.
At RedCliff Ascent, we focus on helping adolescents, young adults, and their families through difficulties that occur when various emotional, behavioral, cognitive, or developmental issues are present. Research shows that engaging individuals on a personal level with strategic and intentional activities will aid in developing the tools and skills necessary to engage life in a healthy and positive way.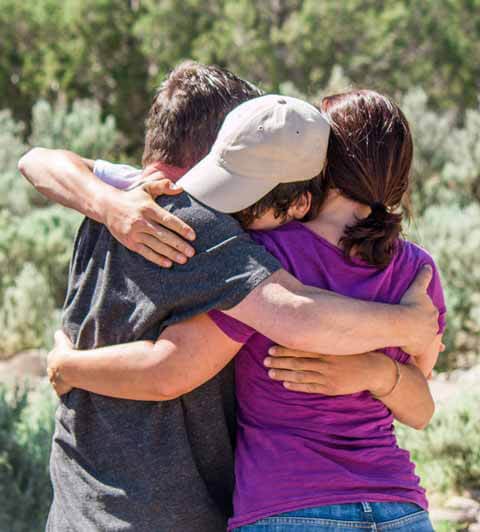 What is Wilderness Therapy?
Wilderness therapy is a type of treatment for teens that uses nature, wilderness activities, and therapy as a means to address and heal. Wilderness therapy takes full advantage of the outdoors and its ability to foster change. The outdoors provide teens with a contrasting environment to observe aspects of themselves that are often overlooked in traditional talk therapy.
As the leader in wilderness therapy, RedCliff Ascent is an effective treatment program for struggling teens aged 13-17. RedCliff Ascent's safe, nurturing, and supportive environment provides teens the skills they need to cope in a healthy and age-appropriate way.
Benefits of Wilderness Therapy for Teens
Being immersed in nature can have a profound impact on a teenager. It improves their mental, emotional and physical health. When combined with a research-backed clinical approach, a therapeutic wilderness experience helps teens heal from depression. Here are five specific benefits your family can expect to see while your teen is in wilderness therapy.
Research indicates accurate mental health assessments can lead to a 20% reduction in treatment.
Wilderness therapy provides a novel and challenging environment that disrupts the unhealthy patterns that cause your teen's mental health struggles.
Teens living with severe depression often struggle to engage in ongoing treatment and have very high dropout rates. Poor engagement may lead to worse clinical outcomes, with symptom relapse and rehospitalization. Our research shows that even teens who have been resistant to therapy engage in the process while in wilderness therapy.
RedCliff Ascent's safe, nurturing, and supportive environment provides teens with the social and emotional learning skills they need to re-engage in healthy development.
If you're like most parents, you don't want to just get rid of your teen's mental health issues.  You want them to eventually become thriving, independent adults equipped with the skills necessary to be successful outside your home. These include:
Resilience - the ability to successfully adapt to challenging situations despite risk and adversity. Resilience helps us develop social competence, problem-solving skills, critical consciousness, autonomy, and a sense of purpose.
Leadership & Social Competence skills include qualities such as:
responsiveness, especially the ability to elicit positive responses from others;
flexibility
empathy
communication skills
and a sense of humor.
Problem-solving skills - the ability to plan; to be resourceful in seeking help from others; and to think critically, creatively, and reflectively.
Autonomy is having a sense of one's own identity and an ability to act independently and to exert some control over one's environment, including a sense of task mastery, internal locus of control, and self-efficacy. The development of resistance (refusing to accept negative messages about oneself) and of detachment (distancing oneself from dysfunction) serves as a powerful protector of autonomy.
Sense of Purpose and a belief in a bright future, including goal direction, educational aspirations, achievement motivation, persistence, hopefulness, optimism, and spiritual connectedness.
98% of students report feeling connected to RedCliff's staff and one or more of their peers.
Upon completion of the program, 86% of parents reported improvement in their child's problems when compared to when they entered
12 months after treatment 86% of parents reported that their child's problems are improved since they completed treatment
How Does Wilderness Therapy Work?
RedCliff Ascent has helped teens with mental health issues for almost 30 years and has conducted research since its inception. Through our research, we have identified seven principles that actually make a difference in helping your whole family recover from your teen's mental health issues.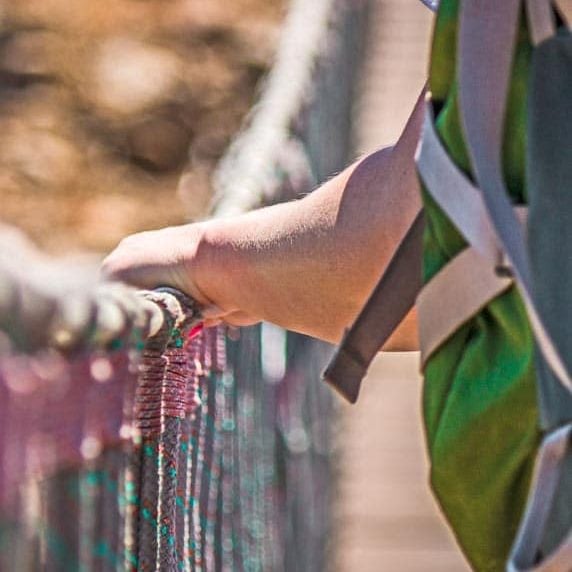 Healthy relationships are not only the foundation for growth and development but the launchpad for a successful future as well.
Your teen will live in a small group where social influence and feedback can be given and received in a safe and supportive way. This safe environment teaches your teen to build healthy relationships with both their peers and mentors. Having the skills to make and keep healthy relationships is essential to overcoming depression.
Treatment is most effective when it is responsive to your teen's specific struggles, strengths, personality, sociocultural context, and preferences. Our evidence-based treatment approach combines decades of research and clinical expertise to personalize a treatment plan that fits your teen's unique struggles, characteristics, culture, and preferences.
One common theme in feedback from RedCliff Ascent's students is that the challenging and novel environment provided them with a new perspective on their life and everything they knew before wilderness therapy.
Novel physical environments are a place of contrast that confront the world views your teen takes for granted. This helps your teen to see with a fresh perspective and see new options available to them. Growth occurs outside of the comfort zone and is accelerated in environments that push physical and mental limits.
Your teen's mental health issues didn't develop in isolation, it affects everyone in your family. The healing process should apply to your whole family as well. Parental involvement and family support during treatment greatly increase your teen's progress in treatment and helps them to adapt after treatment.
Communicating through handwritten letters provides a novel and powerful way to work through your family's struggles. You will also have access to our parent resource library, a weekly support call with other parents like you, as well as a weekly session with your child's therapist.
Your teen's issues fill every aspect of their life. The best treatments must treat every part of their life as well. They use a holistic and integrated approach so that every aspect of your teen's life can heal from depression. In our treatment program, mentors, therapists, doctors, nurses, academic directors, nutritionists, and everyone on your teen's treatment team will meet together each week to discuss how to best help your child.
Teens struggle to believe in themselves. By teaching basic primitive living skills, teens gain confidence in themselves that carries on to all aspects of their lives. By knowing that they are able to survive in nature, teens thrive at home, in school, and in their relationships.
A ceremony is a powerful tool that can change your teenager's life. A ceremony is a community celebration or commemoration often having symbolic importance to the people performing it. A ceremony recognizes your teen's inner growth and experiences and attaches it to a physical symbol that your teen can take with them. A ceremony can help your teen validate and internalize the growth they have achieved.
Exclusionary criteria for RedCliff Ascent include:
Teens younger than 13 and older than 17.5
Teens with a physical limitation, i.e. wheelchair, crutches, etc.
Teens with conditions that need intensive medical care or monitoring, i.e. eating disorders, diabetes, etc.
Teens with a history of violence or sexual assault
Teens with psychosis or schizophrenia
RedCliff Ascent does not take Medicare or Medicaid.