Teen boot camp programs are designed to emulate the tactics used in military schools and boot camps. The troubled teen program offers fast results for parents who have lost control of their teenager. While boot camps are effective at building strength and discipline, teen boot camps typically do not have a therapeutic model to address the underlying issues behind teen defiance and rebellion. This leaves many asking, "Why do parents send their troubled teens to a boot camp in the first place?"
In many cases, at-risk youth are sent to private boot camps to remedy undesirable behavior. Whether the behavior is substance abuse, anger, defying authority, academic underachievement, or breaking the rules, there is likely a deeper, underlying emotional issue that should be addressed.
In This Article We'll Discuss:
Add a header to begin generating the table of contents
What is a Boot Camp for Teens?
Teen boot camps are short-term, highly structured military-style rehabilitation programs. They are designed to use military training, authoritative teaching methods, rigorous exercise and physical activity, and strict discipline to turn around defiant, angry, or even destructive children. The hope is that the troubled teen will go back home with the attitude of a "good soldier."
Designed to teach troubled teens to respect authority and to learn to deal with their consequences, boot camps push teens to their physical extremes. Sometimes, however, they may push too far. While these programs may prove effective for teens who want to attend to become more disciplined, teen boot camps are not an effective therapeutic treatment program for teens who are truly struggling– whatever their struggle may be.
Why Aren't Boot Camps Effective in Helping Troubled Teens?
If a teen is truly in crisis, a boot camp program is not the most effective treatment program for him or her. Boot camps lack the sophisticated clinical model and individualized treatment plans that other, more therapeutically effective treatment programs have. The following are reasons boot camps are not effective in helping truly troubled teens.
Signs a Troubled Teen Needs Treatment
Teenage years can be rough for parents and teens alike. Often, it can seem like teens are on an emotional roller coaster, as this is a dynamic time in one's life. It is perfectly normal for teens to display typical teen behavior, such as mood swings, an increased peer influence, and a changing appearance; however, there are some red flags that parents should keep an eye out for.
While teens are likely to turn to their friends rather than their parents for advice on making choices, a sudden change in their entire peer group could be a red flag, especially if the newfound friends are having a negative influence or encourage bad behavior. In addition, young people may want to express their newfound individuality by dying their hair or trying a new style of clothing; however, an extreme change in appearances, such as an extreme weight loss or gain could signify a bigger problem. Here are some other red flag signs to look for in a troubled teen: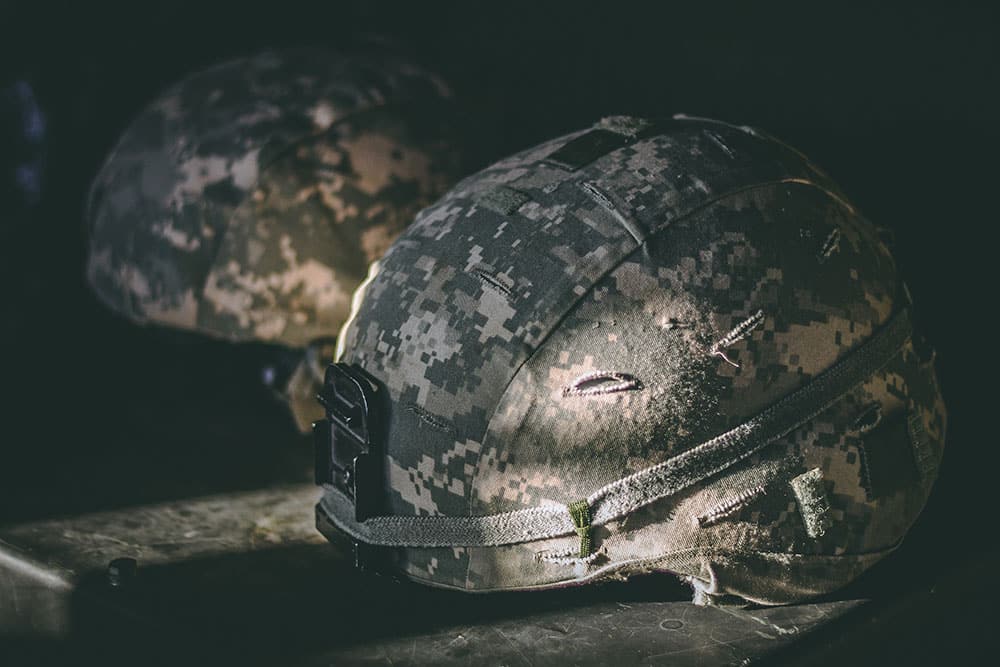 Secretive behavior, deception, or lying
Unexpected/unexplainable decreased or failing academic performance
Spending too much time sleeping
Significant changes in appetite or eating patterns (skipping meals, avoiding food)
Excessive Isolation
Regularly missing curfew
Stealing
Skipping school
Body image issues
Promiscuity
Significant disregard for personal hygiene
Withdrawal from favorite sports or activities
Excessive outbursts
Self-mutilation (cutting) or mentioning hurting him or herself
Extreme defiance
Bullying others
Experimenting with alcohol and drugs
Loss of self-esteem/extreme self-loathing
If a teen is displaying some of these red flag signs, it may be time to think about an appropriate treatment program, as these could be signs of a mental illness, destructive behavior, substance abuse problem, or eating disorder. While some parents may be tempted by the quick turnaround that many teen boot camps offer, these serious issues should be addressed more therapeutically.
Are There More Effective Therapeutic Treatment Options?
If your son or daughter is truly struggling with a mental illness, substance abuse, emotional, cognitive, or developmental issues, a teen boot camp may not be the most ideal or effective treatment option for him or her.
There are more effective and therapeutic programs out there for teenagers who need personalized care to work through their issues. Depending on the type and severity of issue(s) your son or daughter is facing, there are many therapeutic options available.
If your teen's issues are severe enough that you are considering placing him or her in a teen boot camp, you should know that there are many types of therapeutic residential treatment programs available. Residential treatment centers and therapeutic programs have proven effective at getting to the root of the issues that teens face.
What is Wilderness Therapy?
One of these treatment options is a wilderness therapy program. The popularity of wilderness therapy programs has increased over the past few decades. The increase in wilderness therapy's popularity is due to its ability to aid individuals in overcoming emotional, behavioral, and cognitive issues.
A large part of the effectiveness of wilderness therapy programs is due to the individualized, therapeutic methods of helping each teen work through his or her own personal issues. In fact, "the design and theoretical basis of a wilderness therapy program should be therapeutically based, with assumptions made clear and concise in order to better determine target outcomes and evaluate the effectiveness of the intervention" (Bandoroff & Scherer, 1994)

What Makes Wilderness Therapy so Effective in Helping Troubled Teens?
There are several attributes of wilderness therapy that make this type of treatment especially effective in addressing the underlying issues troubled teenagers face while creating lasting change.
Using the Wilderness and Unfamiliar Environments to Create a Unique Experience
One aspect that makes wilderness therapy an extremely effective method of treatment is the use of the wilderness environment and adventure activities to challenge teens. Living in the wilderness is such a novel, unfamiliar environment and experience for many teenagers, allowing them to leave the pressure and stress of their everyday lives behind them. Research has shown that simply being exposed to the wilderness has positive effects on individuals':
self-discipline
executive functioning
attentional functioning
ADHD symptoms
problem-solving
critical thinking
Giving Teens an Opportunity to Form New Bonds and Relationships
Wilderness therapy offers teens the opportunity to form both peer bonds with other teens and mentor/mentee relationships with wilderness therapy staff. Since wilderness therapy takes place in a group setting, each struggling teen has the opportunity to bond with other teens who are going through similar struggles and facing the same obstacles through wilderness therapy. The group setting allows group development processes to facilitate learning.
In addition to the close bonds formed with other teens participating in therapy, wilderness therapy provides troubled teens the opportunity to form meaningful relationships with positive role models in the form of wilderness therapy guides and counselors.
Offering Adventure Activities to Challenge Teens
Some wilderness therapy programs offer an added component of adventure activities to their therapeutic offerings. By participating in adventure activities, such as rock climbing, rafting, or mountain biking, teenagers in wilderness therapy programs can see that they have the ability to adapt and thrive while overcoming new challenges. This fosters a strong form of self confidence in teenagers.
By focusing on adventures and emphasizing skill building, wilderness therapy programs which offer the added component of adventure help to develop personal strengths and promote self-efficacy within each teen. Building on each individual's strengths, rather than simply treating symptoms, promotes long-term success for each teen in crisis.
The added component of adventure and the variety of appealing activities in wilderness adventure therapy also leads to an increased buy-in to therapy from teens who may be unreceptive to or apathetic about more traditional, behavioral therapy methods.
What to Look for in a Reputable Wilderness Therapy Program
While there are a plethora of "wilderness experience programs" and wilderness camps out there, there are characteristics that make a wilderness therapy program a truly therapeutic experience. There are several characteristics and processes that a credible wilderness therapy program should implement to ensure that they are following best practices within the industry.
1. Licensure/Accreditations
A reputable wilderness therapy program should obtain state licensure. Individual and group therapy sessions should be led by a licensed mental health professional. In addition, to implement and maintain clinical best practices, and to maintain the integrity of the wilderness lands they use, reputable organizations partner with applicable regulatory and accrediting organizations.
If the organization offers school credits to their participants, the wilderness therapy program should be accredited by an academic organization to ensure that the credits are transferable.
2. Medical Care
A credible wilderness therapy program conducts a medical examination upon admission, and routine medical check-ups to monitor participants' well-being.
3. Formal Evaluation
A credible wilderness therapy program should evaluate their clients upon admission; routine formal evaluations of the effectiveness of the treatment path should also be conducted periodically to ensure that the treatment is effective.
4. Adequate, Expert Supervision
The wilderness therapy field guides should operate under the supervision of a licensed mental health practitioner or clinical social worker. In addition, wilderness therapy program participants should have individual or group therapy sessions with a licensed therapist.
5. Family Involvement
A reputable wilderness therapy program involves the family in the healing process since families are vital to the process of change that takes place. With both student and parents on the same path, the entire family begins to heal. The wilderness therapy program should work with the family to help them understand each participant's issues, goals, and treatment path.
6. Specialized Training
All wilderness therapy field guides should be trained and certified in CPR, first aid, and first responder certification. In addition, therapists should be trained in their area of expertise or specialty (i.e. substance abuse treatment, depression and anxiety treatment, family therapy etc.)
7. Individualized Treatment Plans
At a reputable wilderness therapy program, all clients should receive an individualized treatment plan based on their personal needs, goals, and issues. The individualized plans should be carefully monitored by a licensed mental health professional.
8. After Care and Transitional Support
Progress doesn't stop the day a client leaves treatment. As such, therapeutic staff members should ensure that the teen has a smooth transition back into the "real world." In addition, the family and the client should receive adequate aftercare services to ensure that the progress made during treatment is a lasting change.
9. Clinical Model
While every teen should receive an individualized treatment plan, a reputable wilderness therapy program should have a clearly defined clinical model that is based on mental health field best practices.
Helping your son or daughter transition into a successful, happy, well-balanced adult means being there for him or her during the difficult teenage years. While it may be tempting to send your troubled teen to a teen boot camp as a quick-fix remedy for their undesirable behavior, it is vital to think about what is in the best interest of your son or daughter.
Keep in mind that the undesirable behavior your teen is displaying may be just a symptom of a more serious issue that needs to be addressed therapeutically. In order to promote a life-long change in your teen, it is important to select a treatment program that is reputable, credible, and effective in addressing your teen's individual issues.
Benefits of Wilderness Therapy for Teens
Being immersed in nature can have a profound impact on a teenager. It improves their mental, emotional and physical health. When combined with a research-backed clinical approach, a therapeutic wilderness experience helps teens heal from depression. Here are five specific benefits your family can expect to see while your teen is in wilderness therapy.
Research indicates accurate mental health assessments can lead to a 20% reduction in treatment.
Wilderness therapy provides a novel and challenging environment that disrupts the unhealthy patterns that cause your teen's mental health struggles.
Teens living with severe depression often struggle to engage in ongoing treatment and have very high dropout rates. Poor engagement may lead to worse clinical outcomes, with symptom relapse and rehospitalization. Our research shows that even teens who have been resistant to therapy engage in the process while in wilderness therapy.
RedCliff Ascent's safe, nurturing, and supportive environment provides teens with the social and emotional learning skills they need to re-engage in healthy development.
If you're like most parents, you don't want to just get rid of your teen's mental health issues.  You want them to eventually become thriving, independent adults equipped with the skills necessary to be successful outside your home. These include:
Resilience - the ability to successfully adapt to challenging situations despite risk and adversity. Resilience helps us develop social competence, problem-solving skills, critical consciousness, autonomy, and a sense of purpose.
Leadership & Social Competence skills include qualities such as:
responsiveness, especially the ability to elicit positive responses from others;
flexibility
empathy
communication skills
and a sense of humor.
Problem-solving skills - the ability to plan; to be resourceful in seeking help from others; and to think critically, creatively, and reflectively.
Autonomy is having a sense of one's own identity and an ability to act independently and to exert some control over one's environment, including a sense of task mastery, internal locus of control, and self-efficacy. The development of resistance (refusing to accept negative messages about oneself) and of detachment (distancing oneself from dysfunction) serves as a powerful protector of autonomy.
Sense of Purpose and a belief in a bright future, including goal direction, educational aspirations, achievement motivation, persistence, hopefulness, optimism, and spiritual connectedness.
98% of students report feeling connected to RedCliff's staff and one or more of their peers.
Upon completion of the program, 86% of parents reported improvement in their child's problems when compared to when they entered
12 months after treatment 86% of parents reported that their child's problems are improved since they completed treatment
How Does Wilderness Therapy Work?
RedCliff Ascent has helped teens with mental health issues for almost 30 years and has conducted research since its inception. Through our research, we have identified seven principles that actually make a difference in helping your whole family recover from your teen's mental health issues.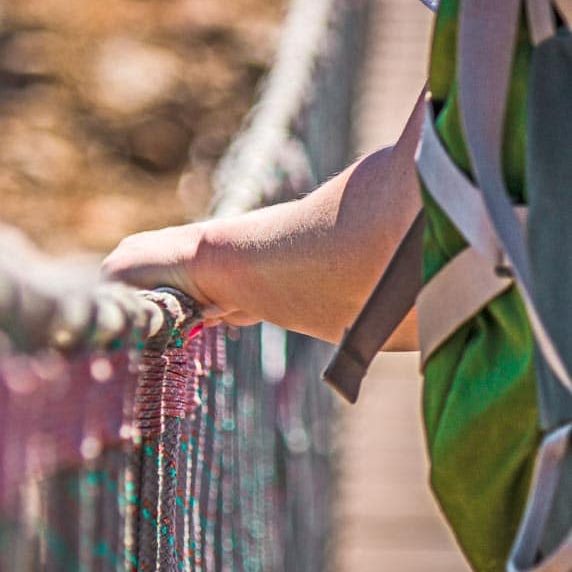 Healthy relationships are not only the foundation for growth and development but the launchpad for a successful future as well.
Your teen will live in a small group where social influence and feedback can be given and received in a safe and supportive way. This safe environment teaches your teen to build healthy relationships with both their peers and mentors. Having the skills to make and keep healthy relationships is essential to overcoming depression.
Treatment is most effective when it is responsive to your teen's specific struggles, strengths, personality, sociocultural context, and preferences. Our evidence-based treatment approach combines decades of research and clinical expertise to personalize a treatment plan that fits your teen's unique struggles, characteristics, culture, and preferences.
One common theme in feedback from RedCliff Ascent's students is that the challenging and novel environment provided them with a new perspective on their life and everything they knew before wilderness therapy.
Novel physical environments are a place of contrast that confront the world views your teen takes for granted. This helps your teen to see with a fresh perspective and see new options available to them. Growth occurs outside of the comfort zone and is accelerated in environments that push physical and mental limits.
Your teen's mental health issues didn't develop in isolation, it affects everyone in your family. The healing process should apply to your whole family as well. Parental involvement and family support during treatment greatly increase your teen's progress in treatment and helps them to adapt after treatment.
Communicating through handwritten letters provides a novel and powerful way to work through your family's struggles. You will also have access to our parent resource library, a weekly support call with other parents like you, as well as a weekly session with your child's therapist.
Your teen's issues fill every aspect of their life. The best treatments must treat every part of their life as well. They use a holistic and integrated approach so that every aspect of your teen's life can heal from depression. In our treatment program, mentors, therapists, doctors, nurses, academic directors, nutritionists, and everyone on your teen's treatment team will meet together each week to discuss how to best help your child.
Teens struggle to believe in themselves. By teaching basic primitive living skills, teens gain confidence in themselves that carries on to all aspects of their lives. By knowing that they are able to survive in nature, teens thrive at home, in school, and in their relationships.
A ceremony is a powerful tool that can change your teenager's life. A ceremony is a community celebration or commemoration often having symbolic importance to the people performing it. A ceremony recognizes your teen's inner growth and experiences and attaches it to a physical symbol that your teen can take with them. A ceremony can help your teen validate and internalize the growth they have achieved.
Exclusionary criteria for RedCliff Ascent include:
Teens younger than 13 and older than 17.5
Teens with a physical limitation, i.e. wheelchair, crutches, etc.
Teens with conditions that need intensive medical care or monitoring, i.e. eating disorders, diabetes, etc.
Teens with a history of violence or sexual assault
Teens with psychosis or schizophrenia
RedCliff Ascent does not take Medicare or Medicaid.