20 Years of Wilderness Therapy! RedCliff Ascent Anniversary Photo Contest
Did you know October of this year kicks off 20 YEARS that RedCliff Ascent has been working with youth in wilderness therapy?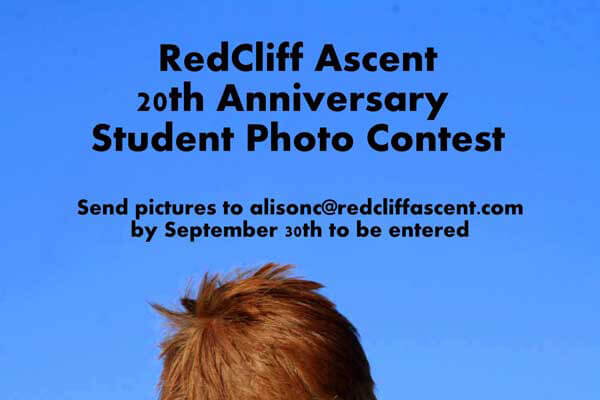 GET INVOLVED WITH YOUR PHOTOS!
We're excited and ready to start the celebrations and want YOU to be involved! So, are you ready for it? We're going to kick things off with a photo contest that will run through the month of October 2013. Send your photo that has anything to do with RedCliff. It can be a picture that was taken of you in the field, that you took in the field, that was taken at graduation, or while you were wearing an RCA tee on the Great Wall of China after you left! If you don't have anything from the field, get creative- pull out your powakas, bowdrill sets, tee shirts, etc. and let's see what you come up with! We'll post the pictures on our blog and voting will be open the entire month of October.
WHAT'S IN IT FOR ME?
Oh, and wondering what you'll win? A fantastic 20th anniversary package – RCA trail mix, RCA honey bear, a bar of JR Liggett's shampoo soap from your full body hygiene days, a sticker, AND your choice of Z/1 or Z/2 CHACO sandals!!!
Remember to send your photo to
[email protected] by September 30th, 2013 to participate!
***Sorry, this one is open to former students only. Staff, we've got you covered in a separate contest. Stay tuned!***
To read more comments on the photo contest and interact with others who are talking about this please visit our FaceBook page here: https://www.facebook.com/RCAscent