RedCliff Ascent Anniversary Photo Contest

THE WINNER IS: JOSIE! (PHOTO #6) "After 96 days"
Congratulations Josie (Photo #6) – you are the winner of the RedCliff Ascent Student Photo Contest with 52 votes!!! Thank you all so much for submitting your photos! It was so much fun reading your posts, watching you support your friends and walking through memories of the time spent at RedCliff! Second place was a tight race with photo #4 scoring 24 votes and #5 scoring 23 votes!
Instructions for Student Photo Contest:
Your vote will be cast by leaving a comment with the number of the photo you'd like to vote for. The photo with the most comments/votes will win a pair of Chacos and other RCA goodies!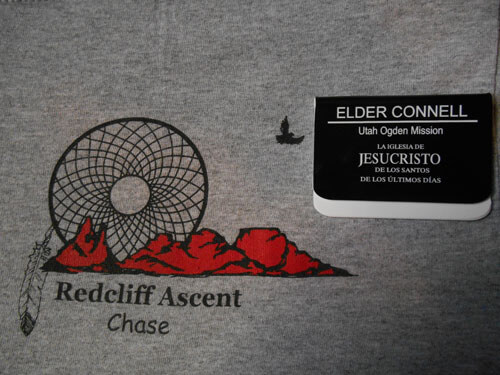 1. (Above)"I was serving in the Utah Ogden Mission but now I'm serving in Monterrey Mexico. RCA changed my life and just wanted to say thanks to the whole crew there!!! I went in June 24, 2012 to August 19, 2012, and reported to the Missionary training Center July 10, 2013. Less than a year!"
---

2. (Above)"I was there from Jun – Aug 2013… just barely 🙂 Awesome place."
---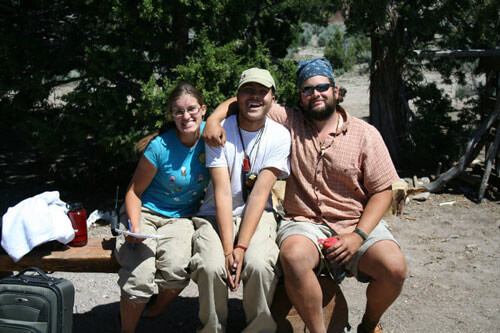 3. (Above)"Here are a few photos from graduation that I pulled from an album"
---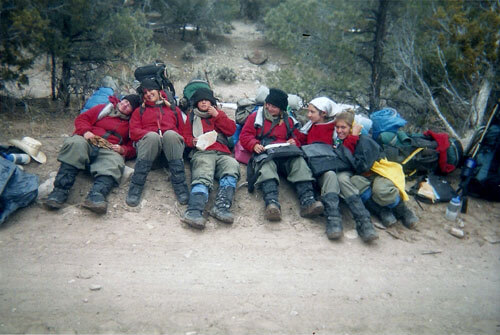 4. (Above)"This picture was taken in 2002 during my stay. That's me on the left. I believe Purple Sage took the picture for me on my wonderful disposable camera. We had stopped for a short break on the way to our next site and it had been a LONG walk."
---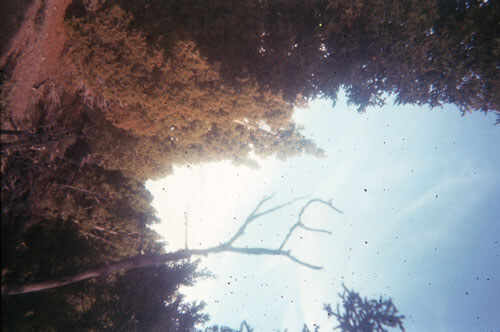 5. (Above)"LIVE/LIFE. Do you see it? Look at the branch. The L is camouflaged in the trees of the background but look close, it's there. Just recently i got my disposable camera developed at CVS from my 4 month journey at RedCliff Ascent. When I took this picture, I was in quest, for obvious reasons as you probably remember far too well. I was lost. In being in this solo group, alone, I had no other choice but to reflect on my life, and be with myself, and my own thoughts. As I sat there, and looked around me there was nothing but dirt, sand, trees and mountains. Than this tree branch caught my eye, with the word LIVE or LIFE obviously spelled out on the branch. This moment of true epiphany, I shared with very few, because I felt it had such a personal and special meaning to me and should stay that way. However, in returning home, and telling people of my story, this is a necessary piece in allowing people to know where I've come from and how I've gotten to where I am now. This moment was a turning point for me, and it truly got me thinking; is this the way I want to LIVE my LIFE? Thank you mother nature. You were the one who helped me open up my eyes to the person that i want to be; a man who is 22 months clean from drugs, a man with clarity, a man with control over his emotions, a man with a future, and a man who wants to make a change in the lives of others, just as so many have done for me."
---
---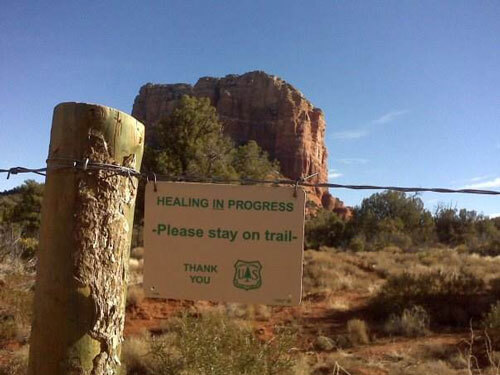 7. (Above)"Healing in Progress. Please stay on Trail." This sign reminded me of Red Cliff. At Red Cliff, there may not have been a specific trail…but the one we were on was one that had healing in progress. When I saw this sign I thought about all the challenges I experienced at Red Cliff, the pain I was going through at the time I arrived there and how I transformed, healed into a better stronger, confident woman. A quote I found relates to this picture:
"I thank you God for this most amazing day, for the leaping greenly spirits of trees, and for the blue dream of sky and for everything is natural, which is infinite, which is yes." — e. e. Cummings
It was 14 years ago yesterday that I graduated from Red Cliff. Every year on October 10th, I take a moment to reflect on my time there.
Thank you to all of the staff."
---
---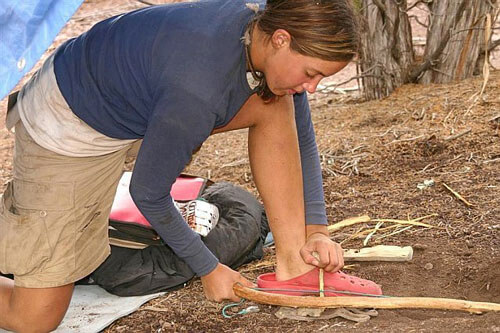 9. (Above)"I had a really hard time choosing what picture to send in so here is one of my favorites from my time as a student in the field."
---
---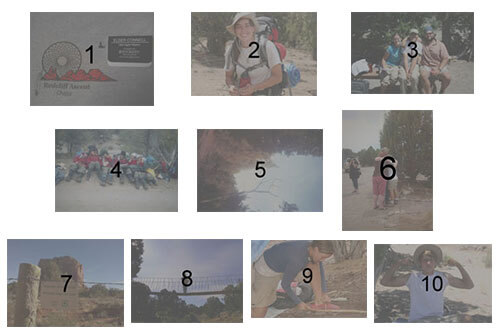 Remember that the photo with the most votes in the comments below will be the winner! So, please choose your favorite pict and submit your vote below! (Don't sweat it if the comments don't show up immediately as they go through a spam approval – keeps the spam down – prior to showing up live online!