Holidays in the Wilderness – A gift to remember
By: Noonday Orange Blossom, 2011, Firehawks

Working a holiday at RedCliff is something no staff member is likely to forget, especially a Christmas shift. Being in the middle of the snowy desert without your family is not an anticipated event for most so there are many mixed emotions among us all. I volunteered to work over the holiday because I wanted to experience what Christmas in the field would be like.
The days leading up to Christmas seemed to be bittersweet for the students and perhaps slightly the staff as well. As Christmas Eve neared we did our best to incorporate holiday cheer. We sang carols, danced, talked about favorite Christmas memories and traditions, and even had a real Christmas (pine) tree which we hung our "stockings" (socks) on. When the students went to bed on Christmas Eve we assured them that Santa would not forget to fly over the field and drop off some goodies for them.
In the morning the students woke to eagerly check their stockings which we had filled with vitamins, electrolytes, Q-tips, and a few decorative beads. This might not sound like much but our group of female students were ecstatic.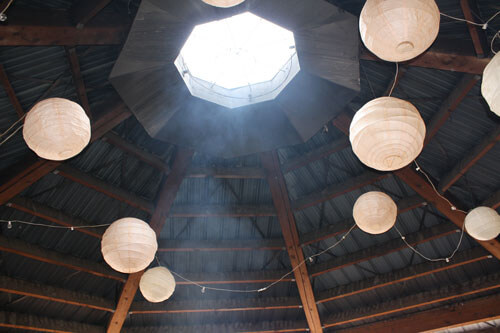 Afterwards we hiked through the snow to join other groups at Out Post where the students could open wrapped gifts sent from loved ones at home. The looks on their faces when they realized they actually had wrapped presents to open was priceless. All had smiles and even some tears of joy were shed. The typical gifts were hats, scarves, gloves, jackets, etc. Never in my wildest dreams could I have imagined just how happy these simple items could make these groups of teenagers. In that moment, no one focused on feeling sorry for themselves, and no one felt like they were missing out on the Christmas celebrations happening at home. They were making the best out of everything- for some it may have been the first time in their stay being fully present and embracing the moment while at RedCliff.
Seeing the bliss in the student's faces brought warmth to our hearts, as staff. Being able to be a part of such a special time was a huge reminder of why we were there and why we signed up for the job. Christmas at RCA was one of my most memorable and favorite shifts in working in the field. I feel so blessed to have taken part in the adventure.