Wilderness Program Field Director Competes For A Good Cause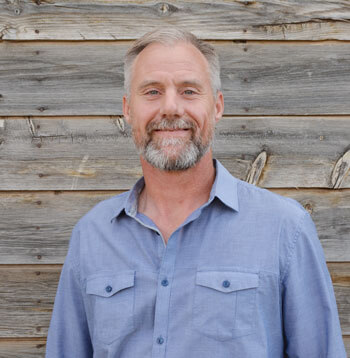 Wilderness Program Field Director Competes to Raise Money for Children's Justice Center
by Trenna Ahlstrom
Assistant Field Director Gordon Harris is gearing up to compete in the 170 mile, 7-day endurance race known as the Grand to Grand (G2G) Ultra. The 49-year-old was awarded a scholarship to allow him to participate in the competition due to his positivity and enthusiasm. Gordon is also using the competition to raise money for the Children's Justice Center (CJC) of Kane County, Utah.
The G2G Ultra course begins at the north rim of the Grand Canyon and ends on the summit of the Pink Cliffs of the Grand Staircase Mountains in Utah. While traversing the 170-mile course, Gordon will trek through hard-packed sand, forest trails, soft sand dunes, and rocky roads.
Ready for Adventure and Inspiring Change
Gordon is uniquely suited to dealing with these challenging conditions. He regularly treks into the wilderness leading groups of troubled youth. In addition, throughout the course, he will carry a 20-pound pack. This is significantly lighter than the 50-pound pack which he used to regularly carry as part of his day job working for the RedCliff Ascent Wilderness program.
As Assistant Field Director, Gordon does his best to help and inspire young people to make positive changes in their lives. He is able to draw on his own personal experiences with recovery from alcoholism and addiction. A combination of therapy and 12 step programs inspired him to transform his life. Therefore, he is able to show teens that people can transform their lives based on his own personal experience.
Gordon's personal journey of transformation began in his late 30s. He sought therapeutic treatment and worked hard. He described the change, "I began to have faith in the universe and in following my heart. I learned the difference between fear-based and faith-based decisions."
Gordon has committed himself to improving his own life and the lives of others. His participation in the G2G Ultra is no exception. While challenging himself during the competition, he will also be raising money for CJC of Kane County, Utah.
The CJC helps children who have experienced psychical or sexual abuse. They provide children in crisis with a safe, home-like environment where they can begin their recovery. The CJC accepts donations via their Facebook page.