Meet Sunrise Cricket – Your Admissions Coordinator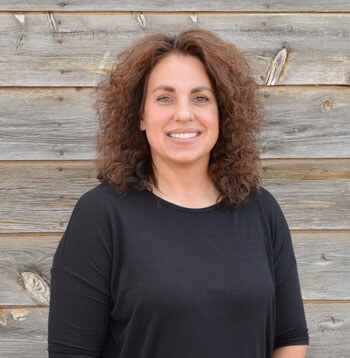 Grab Your Seat at the Table
A RedCliff Team Member Spotlight
By Trenna Ahlstrom
5/2/18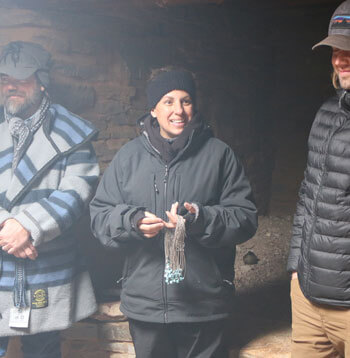 Darcy Holt, or Sunrise Cricket as she is known in the wilderness, laughs easily and often. She has the kind of laugh that makes you want to laugh with her. She can make you feel at ease, even if you are only talking over the phone.
That is part of what makes Darcy so good at her job. Darcy has recently moved from Family Support to Admissions. As part of Admissions, she connects with families who have children in crisis, and she finds a way to help them—whether that is placing them with RedCliff Ascent or finding help somewhere else.
Darcy has been at RedCliff Ascent for three years as of last month. She has been in the field working directly with the teens. She knows the territory, literally and figuratively. Darcy also has personal experience of what it is like to recover from setbacks. Darcy has 22 years of sobriety, and she still regularly attends meetings.
Something else that makes Darcy good at her job is that she genuinely believes in RedCliff Ascent. She believes that RedCliff Ascent is able to help people, to give them a sense their own value by finding value in them. She believes this because she has seen it in the students that she has helped to reach graduation. Moreover, she believes it because it is something that she has experienced while working for RedCliff Ascent.
Perfect Mesh
Before coming to RedCliff Ascent, Darcy would travel around her community, speaking to teens and adults about recovery from drugs and alcohol. She wanted to help people to know that recovery was possible and that there is hope.
When Darcy first heard about RedCliff Ascent, she was skeptical. She then went out into the field, and she was able to work with the students and get a sense of what RedCliff Ascent was really about.
"I came here and I saw what they did. I saw the kids. And I'm like, 'That's it. I'm in. I'm sold.' It's like a perfect mesh of my personal life and my work life. I get to give back a little bit and help families and kids. And get paid to do it. So, it's kinda cool."
Wigs and Ho Hos
For Darcy, aside from learning how to drive around in the field without getting lost, the hardest part of coming to RedCliff Ascent was adapting to the new culture. The staff and students at  RedCliff Ascent have their own words for things, which Darcy calls wildie language.
The sleeping bags are wigs. It was a reference to a time when they used a brand name of sleeping bags called Wigwams. The brand has since changed, but the name stuck. Similarly, the mats that the students sleep on are called Ho Hos. The mats used to be black. When they were rolled up and carried, they would look like Ho Hos cake snacks. The mats are now blue, but the name remains the same. That is part of the culture when working in a program with a 25-year history.
People also get their own wilderness name. For example, Darcy's name is Sunrise Cricket. Sunrise for the warmth that she brings with her, and Cricket is for her gift for orchestration and planning.
Something else that Darcy found challenging was the culture of celebration.
"They celebrate every little thing," Darcy said. "And there is so much ceremony that they wrap around that celebration."
Darcy found it challenging, but also intriguing. It made her want to learn more about the reasoning behind the celebration. She not only learned, she soon found herself responsible for the graduation ceremony.
No BS
Darcy begins to get emotional when she talks about the graduation ceremony.
"I remember kids from when I first got here. We have kids comment on Facebook 15 years after they graduate. They leave comments, like, 'I still have my fire set.' 'I still have my pot from the field that I cooked in.'
"We are just a family here. And we care. We will do everything we can to help you. There is no BS here. You probably can't write that." (Challenge accepted.) "But that's what we do. You're not a number. We care about you. We care about your family. And we care about helping. We really want to help people."
The thing that makes Darcy best at her job is that she believes in her heart that RedCliff Ascent can help people find their sense of self-worth. She knows it. She has seen it in the students she has helped to graduate, and she has found it in herself. At RedCliff Ascent she has found her place at the table and knows that the things that she brings to the table are valued.