Does Wilderness Therapy Work?
RedCliff Ascent provides mental health services in an outdoor setting. Our focus is on helping teens. Teens come to us to get support with emotional and mental health disorders, family conflict, trauma, process addictions, and other disorders. 
Since RedCliff Ascent opened its doors in 1993, it has worked hard to establish itself as a credible program. RedCliff Ascent has paved the ground for Wilderness Therapy programs. 
In the process, RedCliff Ascent has distinguished itself. The program is set apart from other Wilderness Therapy programs due to our professionalism, quality, and effectiveness.
RedCliff Ascent began helping teens and families in 1993. Since its foundation, RedCliff Ascent has focused on establishing high professional standards.
That is why RedCliff Ascent helped found the Outdoor Behavioral Healthcare Council (OBHC). The OBHC establishes best practices, research, and accreditation standards for wilderness therapy programs.
RedCliff Ascent has been part of the OBHC since its creation in 1996. It is one of the longest participant programs in the Council. During the more than two decades that RedCliff Ascent has been active, the program has come to define the standard for Wilderness Therapy programs.
RedCliff Ascent has invested more than two decades in pursuing independent evidence of the program's effectiveness.
It is not enough to say that RedCliff Ascent has a quality program. You have to be able to provide evidence. Earning independent, third-party verification is a way RedCliff Ascent shows its effectiveness.
RedCliff is a member of many distinguished professional organizations. This section will review some of the organizations. It will also explain why the backing of these organizations matter.
RedCliff Ascent has the Joint Commission's seal of approval. The Joint Commission sets the standards for clinical and medical best practices. It also provides monitoring and oversight.
The Association for Experiential Education (AEE) accredits experiential and adventure activities. It helps to make sure that programs like RedCliff Ascent are safe and effective.
The National Association of Therapeutic Schools and Programs (NATSAP) provides resources for programs. NATSAP also requires programs to conduct research about their effectiveness. NATSAP ensures the research follows the highest quality standards. RedCliff Ascent has earned NATSAP's gold standard.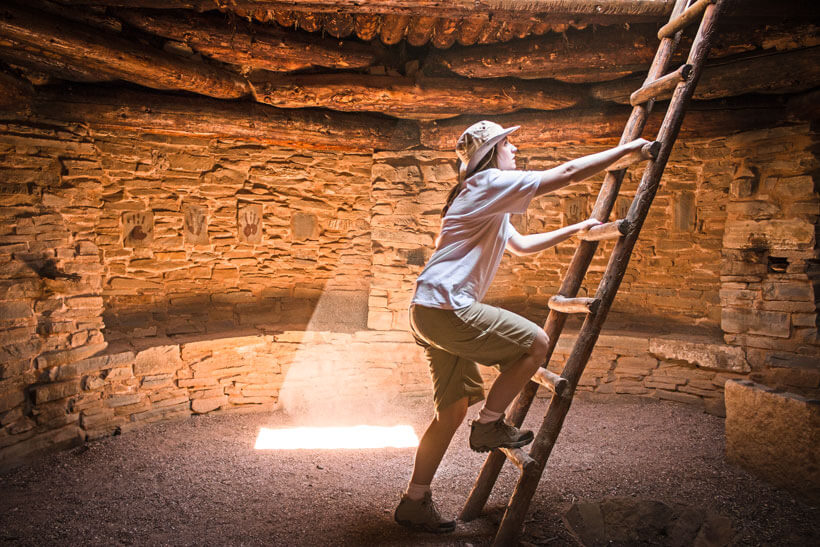 The First Outcome Study on Wilderness Therapy
RedCliff Ascent was the first Wilderness Therapy program to pursue research efforts. The program looked for research that would standardized Wilderness Therapy programs. 
Dr. Steve Aldana of Brigham Young University (BYU) led the first effectiveness research study. The study tracked RedCliff Ascent participants on a longitudinal basis. This means that researchers tracked the participants' progress over time. 
Teen participants gave a rating of their progress while they were in the program. Parents and students rated their progress after they returned home. Then after six months, they rated the teens' progress again. 
The instrument used was the Youth Outcome Questionnaire (Y-OQ) to assess teenager functioning. This is the standard instrument used for monitoring clinical improvement. In turn, that lets professionals understand if a program is effective. 
In this first study, Dr. Aldana found:
Participants improved from admission to six months after completing treatment.

For the participants in this evaluation, 91.4% experienced clinically significant improvement.
The original study results can be found here. 
Normed and Validated Teen Assessment (Y-OQ)
Youth-Outcome Questionnaire (Y-OQ) measures an adolescent's psychological and emotional functioning and progress.
The Y-OQ has the ability to track progress using a reliable change index. 
Higher scores on the Y-OQ show higher levels of dysfunction. The score for a teenager admitted to a psychiatric hospital usually runs in the 100's. The average score for teenagers in outpatient treatment is about 78. The normative score for the general population is less than 47.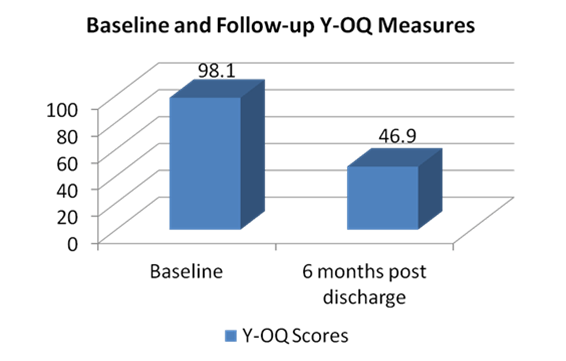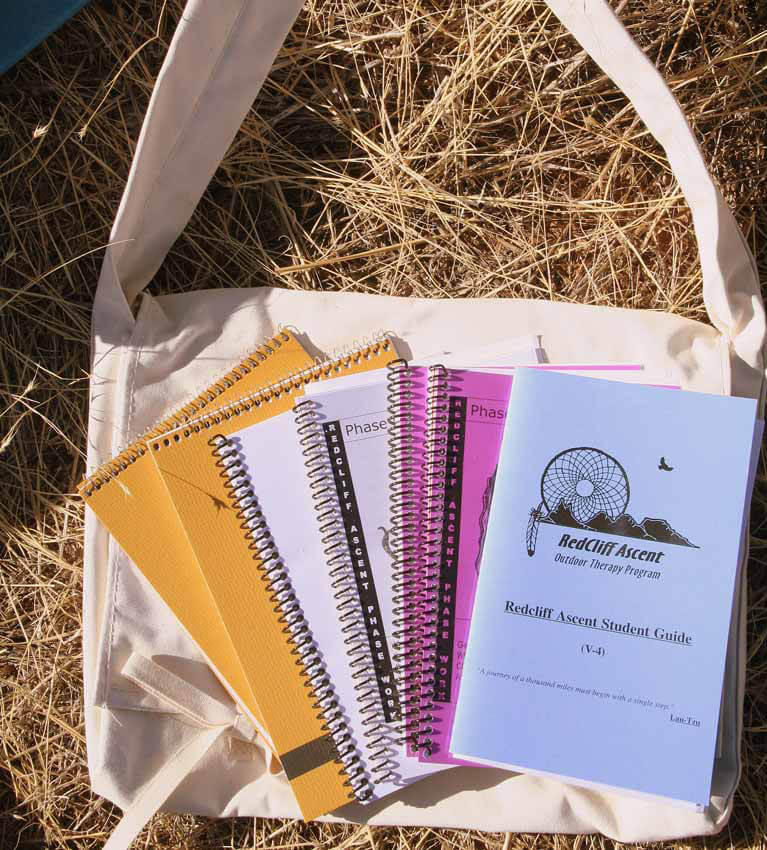 One of the hallmarks of good research is the ability for there to be a replication of the study and results attained from different researchers. Another major study on the effectiveness of wilderness therapy was published in 2003 by Doctor Keith Russell from the University of Idaho.
One of the hallmarks of good research is the ability to replicate the results. Since Dr. Aldana's original study, many others have confirmed our program's effectiveness. 
Dr. Keith Russell from the University of Idaho published another major study about the effectiveness of Wilderness Therapy.
In Russell's study, he looked at seven program outcomes. Researchers tracked teens' progress. Progress was reported at admission, discharge, and twelve months after they returned home. 
Above all, Russell wanted to know if wilderness therapy worked. If teens continued to progress after treatment, then programs would be considered successful. 
Doctor Russell's study found that:
Participants experienced a significant improvement in functioning. 

Results continued one year after completing treatment.

One treatment model produced the best results. This is the 'continuous flow' model. This is the model RedCliff Ascent uses.
Research Results Continue to Validate Improvement
In 2005, Dr. Russell published a two-year follow-up study. Russell contacted another sample of the wilderness therapy participants. These participants were contacted two years after completing treatment. The study found:
Over 80% of parents contacted perceived wilderness therapy as effective.

83% of adolescents were doing better.

Of the 83%, 58% were doing well or very well.

17% were still "struggling."

Over 90% of adolescents contacted perceived wilderness therapy as effective.

Participants were also doing well in school.

86% were in high school or college, or had graduated from high school and were working.

7% graduated from high school, yet were living at home and "doing nothing."

6% had not graduated from high school, were living at home, and working or "doing nothing."

1 participant was in prison.

A majority reported that family communication had improved.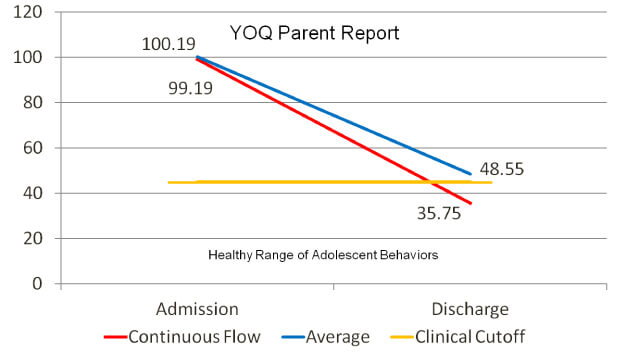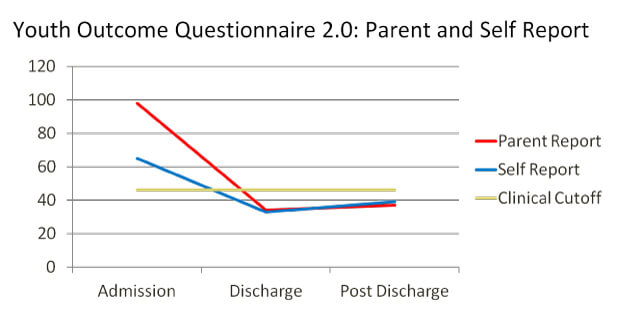 Continued Commitment to Quality
RedCliff Ascent's continued commitment to quality has been recognized by the research organization, NATSAP. NASAP reported that:
"On average, RedCliff clients arrive at the program with clinically significant levels of behavioral and emotional dysfunction. However, they are within the healthy range of functioning upon completion of the program, and these gains are maintained at 6-12 months post-discharge."