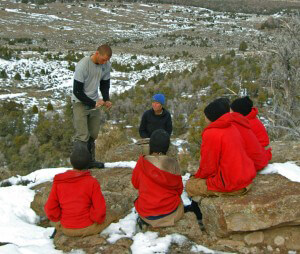 Role of Field Staff
Our field staff are a critical part of our therapy team. Each week during shift changes, outgoing staff meet with and advise incoming staff of behavioral changes or concerns. Staff meet with each therapist for a thorough review of the treatment plan for each member of their group. They exchange information, ask questions, and plan strategically for the coming week.
Besides this information exchange, the clinical team conducts a weekly treatment team meeting with all field staff. They provide training on the philosophy behind a specific therapeutic approach. This helps field staff implement treatment plans according to their individual strengths but without sacrificing program continuity.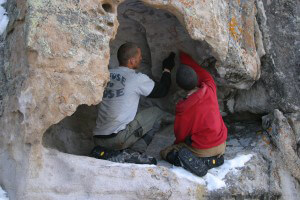 Having a common language based on Transactional Analysis helps field staff accurately record and report student behaviors and concerns. Field staff record their student observations throughout the week and share them with therapists. Field staff can be in contact with therapists daily if necessary.
Day in and day out, field staff see firsthand how the student is progressing at internalizing his therapy. Students may be able to "fake" improvement temporarily. But field staff working daily with a troubled teen are often the first to spot insincere behaviors.
Most RedCliff field staff are college graduates who have been part of our team for more than a year.
Call an admissions counselor at 801-921-8488 for additional information about how RedCliff Ascent can help your family.