Does Wilderness Therapy Work?
There is nothing truly greater than the healing power of the great outdoors. Step outside on a brisk fall morning, take a walk in the forest, breathe in the mountain air. The western United States has some of the greatest natural wonders of the country. There are plenty of beautiful wide open spaces to counteract the ugliness of the world. Being outdoors has a way of opening up locked trauma and breaking down barriers; it opens possibilities and enables growth and healing. That's what wilderness therapy can do for your teen. What is it exactly that makes this program stand out? Does it actually work?
Add a header to begin generating the table of contents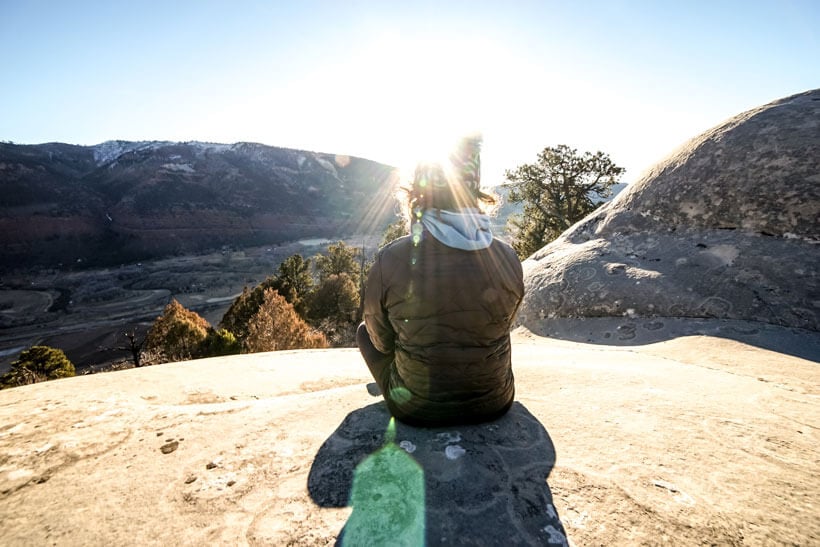 Years of Wilderness Research
RedCliff Ascent has proved itself to be at the forefront of wilderness therapy. Since our opening in 1993, we were the first wilderness therapy program to pursue research efforts. The main goal in conducting this research was to create a standardized program approach to wilderness therapy. Our first study, conducted by Dr. Steve Aldana of Brigham Young University, showed very positive results. The study showed improvement of participants from admission to six months post program. In addition, 91.4% experienced clinically significant improvement. Since this study, we continue to push to be the best. We take our research and keep things that are working and adjust when need be.
Since our opening in 1993, we were the first wilderness therapy program to pursue research efforts.
From the start of our first trial (Dr. Steve Aldana's), to the ongoing research that is being done, we have proven that our program works. One such study done by Dr. Keith Russell of the University of Idaho, measured seven program outcomes. Researchers tracked teens' progress, reporting at admission, discharge, and twelve months after returning home. The results of this study showed significant improvement in functioning in participants. In a follow-up study by Dr. Russell, participants were analyzed two years post RedCliff Ascent. It showed that 83% of adolescents were doing better and over 90% of adolescents contacted perceived wilderness therapy as effective.
One particular method stuck out as the most effective in Dr. Russell's study, that of the "continuous flow" approach. This is the model that RedCliff Ascent uses for its treatment. Though we use that particular approach, there are many facets to treatment; there is no such thing as a one size fits all cure. Every teen is different and what works for one teen, might not be the best route for another. We help choose your program based on such factors as age, gender, and level of distress. We also compare like clients to like clients. Matching your teen to the right program is essential to his or her success.
*The proof of our success lies in this research. The countless years of backed studies showing exactly how wilderness therapy works, can heal your teen, change their perspectives, and calm their troubled minds. A full breakdown of all research can be found.
In 2005, Dr. Russell published a two-year follow-up study. Russell contacted another sample of the wilderness therapy participants. These participants were contacted two years after completing treatment. The study found:
Over 80% of parents contacted perceived wilderness therapy as effective.
Over 90% of adolescents contacted perceived wilderness therapy as effective.
83% of adolescents were doing better.

Of the 83%, 58% were doing well or very well.
17% were still "struggling."

Participants were also doing well in school.

86% were in high school or college, or had graduated from high school and were working.
7% graduated from high school, yet were living at home and "doing nothing."
6% had not graduated from high school, were living at home, and working or "doing nothing."

1 participant was in prison.
A majority reported that family communication had improved.
Professionalism of Wilderness Therapy
One of the greatest things about our program is attention to excellence. It's not enough for us to tell you that our program can work for your teen. Research is key. With over 25 years of developing, honing, and perfecting our craft, we can, with confidence say, that Redcliff Ascent can help your teen. So how do we do this? We tackle this seemingly insurmountable task through accreditations, providing different angles to ensure we are presenting the safest program.
3rd Party Accreditations and Designations
The Joint Commission ensures that the techniques and healing practices we use adhere to the highest quality of clinical and medical practices. RedCliff Ascent is one of the first wilderness programs to have the backing of the Joint Commission. Having this endorsement proves the reliability of our program. We have group sessions. We work to heal the mind. We aren't just out in the wilderness playing survivor. Our therapy practices meet and exceed the Joint Commission's standards.
The Association for Experiential Education (AEE). With the endorsement of the Joint Commission, we are covering the medical side of wilderness therapy. The AEE monitors the effectiveness and safety of experiential adventure activities. It encompasses the outdoor safety aspect. When planning your teen's therapy regimen, we ensure that we are following the AEE's set guidelines.
The National Association of Therapeutic Schools and Programs (NATSAP) is in some ways, the biggest proof of this program's success. The NATSAP requires programs to conduct research about their effectiveness, making sure the research follows the highest quality standards. We are proud to say that we have earned their gold standard of excellence. The NATSAP has said of our program, "On average, RedCliff Ascent clients arrive at the program with clinically significant levels of behavioral and emotional dysfunction. However, they are within the healthy range of functioning upon completion of the program, and these gains are maintained at 6-12 months post-discharge."
The Outdoor Behavioral Healthcare Accreditation with the partnership of AEE (AEE OBH Accreditation) provides impartial validation that we meet or exceed standards that have been developed exclusively for outdoor behavioral healthcare programs. This includes that we operate above industry standards of ethical care, treatment evaluation, and risk-management practices. It also provides evidence that we are committed to quality and adherence to professional standards.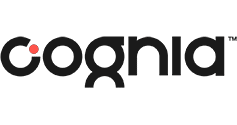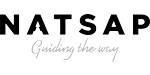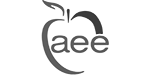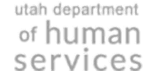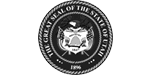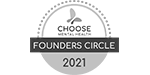 This school is authorized under federal law to enroll international students.
The Most Effective Wilderness Therapy Program
When developing and maintaining our wilderness program, we use a hierarchy of different types of research. Starting from the top, we have matched control group outcome studies, moving down we have, longitudinal time-series studies, case studies, ending with professional articles, ideas, expert opinions, editorials, and anecdotes. As researchers, we recognize the importance of all research in healing those we set out to help. Each tier plays its own role in establishing the effectiveness of our program. We use all outlets available to us, culminating in a tailored program specifically designed to help your teen. Research can often seem impersonal, but as therapists, first and foremost, we create the right treatment plan for your family; we practice a higher quality of excellence.
RedCliff Ascent set out to hold wilderness therapy to a higher level by revolutionizing the way it had been handled in the past. Through research and honing, RedCliff Ascent has set the standard for such therapy. As a founding member of the Outdoor Behavioral Healthcare Council (OBHC), an organization designed to set forth guidelines for best practices, research, and accreditation, RedCliff Ascent has established the standards for all quality wilderness therapy programs. We don't just participate in excellence, we created it!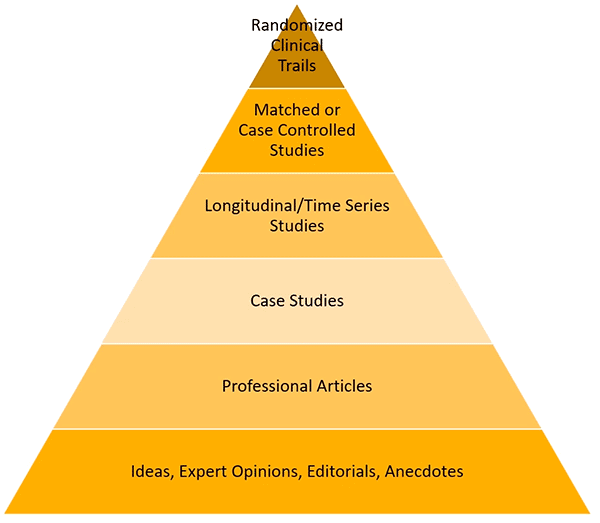 Our main goal is and always will be to provide the safest, and most effective wilderness therapy program out there.
Our main goal is and always will be to provide the safest, and most effective wilderness therapy program out there. Through each aspect of our program, we seek to heal our participants. With our proven methods of treatment, we disrupt unhealthy behavior patterns. Through assessment and observation, we learn just what it is your teen needs to move forward in a healthy way. We practice complete transparency with your family. Therapists will meet with families each week, giving you a chance to see your teen's progress. You will also have access to your teen's therapy portal that shows all of the assignments and exercises that are on your teen's regimen. We even post weekly pictures of your teen in action! We want you to be active and engaged in your teen's recovery. Participants will exchange letters with their families, providing a constructive outlet to communicate with each other. Each member of the family has a chance to give and receive feedback, strengthening those familial relationships.
When your teen heals, the family dynamic rights itself as well. We are so confident in our approach, we welcome questions and concerns and listen to your family's needs. Our program works; time and again RedCliff Ascent has proven its effectiveness in teen recovery.
In many ways, the decision to enroll in RedCliff Ascent comes down to this: the desire to see a real change come over your teen. But it's not just for your teen, RedCliff Ascent works to reestablish family unity by bridging the gap between unhealthy behaviors and tendencies, and measurable growth and improvement. We are that gateway to improved development. RedCliff Ascent has done exactly what it set out to do 25 years ago. Our treatments are researched and backed. Participants saw quantitative success; our mission is reflected in the eyes of those we have helped. Check out our testimonials to see the amazing things we can do. RedCliff Ascent can and will do everything in our power to improve the life of your teen and your family.
RedCliff Ascent has done exactly what it set out to do 25 years ago. Our treatments are researched and backed.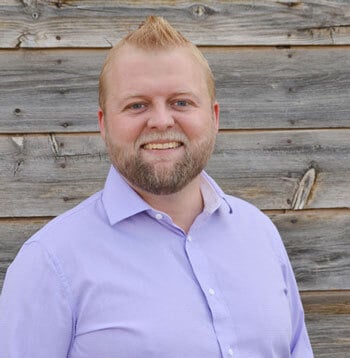 Steven DeMille, Ph.D. LCMHC
EXECUTIVE DIRECTOR
Steven DeMille is the Executive Director of RedCliff Ascent. He is a Licensed Mental Health Counselor. His educational experience includes an MA in Mental Health Counseling and a Ph.D. in Counselor Education and Supervision. His research focus is on wilderness therapy, nature, adolescent development, and counseling ethics. He is actively involved in the counseling and psychology profession and holds regional and national leadership positions. He publishes and presents on wilderness therapy and the use of the outdoors. This is done around the world at the national and international conference levels.