RedCliff Ascent is a world leader for troubled teen wilderness therapy. Our commitment is to the highest quality of service. We constantly assess and strive to improve the program.
RedCliff Ascent began research over 25 years ago and have become a standard that other wilderness programs follow. In fact over 90% of the research data used by other programs comes from RedCliff Ascent.
We are a starting program of the Outdoor Behavioral Healthcare (OBH) Council and the Outdoor Behavioral Healthcare Research Cooperative (OBHRC). This organization currently sets the standards for research in wilderness therapy.
In addition to our independent research efforts, RedCliff Ascent works with the National Association of Therapeutic Schools and Programs (NATSAP), OBHRC, and universities. Our goal is especially relevant to produce research on our treatment effectiveness.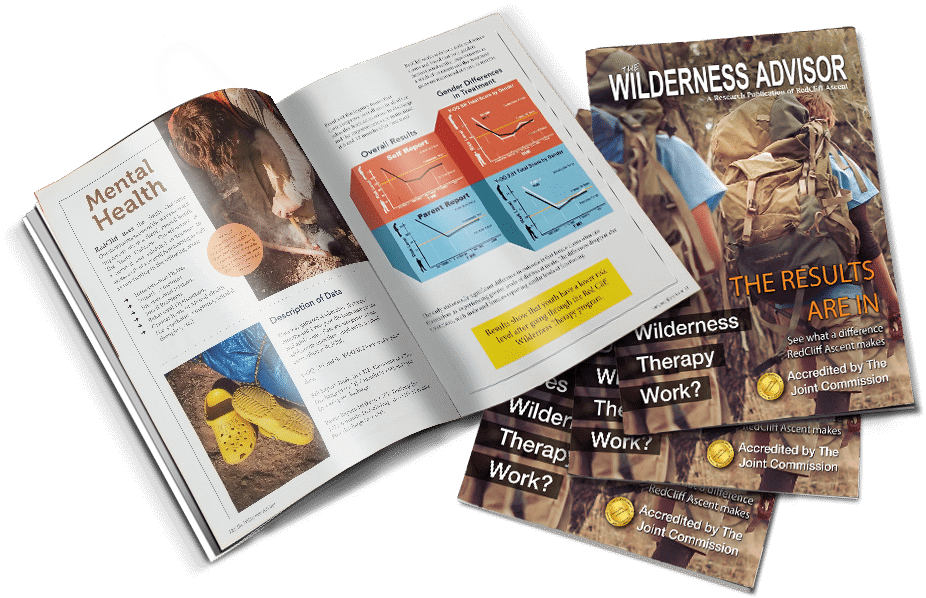 Evidence-Based Practice
The services provided at RedCliff Ascent use the best available research knowledge for treating teenagers. This includes providing treatment that is:
Developmentally appropriate.

Strength based.

Fosters resilience.
Basing treatment interventions off evidence-based practices increases the likelihood of a positive treatment outcome. It also meets standards for best practices.
Research Supported Treatment
Furthermore, RedCliff Ascent's mission is to provide the high quality wilderness therapy treatment for your teenager. RedCliff Ascent has a long history of conducting outcomes research. This research collects into a body of research literature. In addition to that literature, we have a large body of testimonials to support our mission.
"RedCliff Ascent is proud of being the industry leader in effective research and setting the standards for outcomes research in wilderness therapy; however, RedCliff Ascent's research efforts go far beyond just effectiveness studies. RedCliff Ascent also leads the industry in risk management and client safety research, health and nutrition research, as well as development research. RedCliff Ascent's dedication to continued improvement and research allows us to provide families and adolescents a superior wilderness therapy experience." —Steven DeMille, Executive Director at RedCliff Ascent
Research At RedCliff Ascent Overview
Program Evaluation, Development, and Client Satisfaction
Lastly, we provide an effective and safe treatment for teenagers and families. Each family and student completes an exit survey which evaluates each part of the program.
This allows for RedCliff Ascent to address and improve specific elements of the program. This in turn gives the best wilderness experience to your teenager. Thousands of families have been surveyed. As a result, this data is used by administrators, therapists, staff, and others to monitor the quality of service. This data is gathered using a seven-point Likert scale.