Medical/Clinical Services
Medical and Clinical Services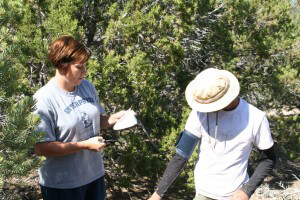 For your child's well-being, RedCliff Ascent's wilderness therapy rules give a full range of medical and clinical services. For more information, a complete discussion of clinical services is found in the article, What About Diagnosis?

A few of the clinical and medical services provided at RedCliff Ascent include:

A complete review of the student's historical profile.

An intensive physical evaluation.

A psychosocial assessment.

A

full level II Comprehensive Psychological evaluation

(upon request at an additional charge).

A treatment plan development.

A treatment plan review.

Medication management.

Biweekly physical evaluations by medical staff.

Parent weekly phone sessions and consultation with a licensed therapist.

Student weekly individual psychotherapy sessions with a licensed therapist.

Weekly group psychotherapy sessions with licensed therapist.

Daily group sessions with field counselors.

Substance abuse 12-step process.

A discharge summary and transitional planning.

Insurance billing and utilization review.
Call an admissions counselor at 801-921-8488 for additional information about how RedCliff Ascent can help your family.